Sonoma County Pride, It's Mission & Partners
Sonoma County Pride dedicates its effort to enhancing the lives and well-being of the LGBTQ+ community and its allies throughout Sonoma County. Since re-organizing in 2014 and relocating our Pride celebrations to Santa Rosa in 2018, SCP has enjoyed significant growth reaching over 6000 attendees in 2019 and continued to reach thousands even during the Covid pandemic. In Partnership with local Hotels, Restaurants, Businesses, City and County agencies, SCP has been able to broaden its market reach, attracting visitors from all regional markets such as San Jose, Sacramento, Oakland, and San Francisco, producing one of the largest public gatherings in Sonoma County.

Working with community leaders, we support the non-profit community and strive to preserve and educate the community about the rich LGBTQ+ history in Sonoma County.

Pride365, Awards & Accolades
Beyond its Pride celebrations in June, SCP contributes its time and resources to collaborate with a variety of local underrepresented groups year-round. Your support contributes to SCP's ability to become a critical resource and communication tool for many of these groups. SCP works actively to nurture and support small and new Non-Profits that do great work providing essential services to many minority and marginalized members of our community.

Sonoma County Pride has been named the "Best LGBTQ Event of the North Bay" by the Bohemian for three consecutive years. In 2019 SCP was the recipient of the City of Santa Rosa's Merit Award for "creating an atmosphere of inclusion and greater visibility for all LGBTQI+ community members".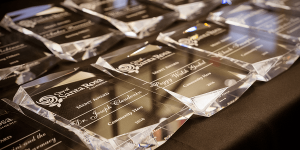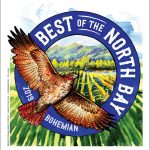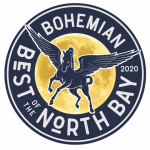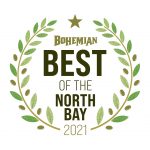 Smart Business & Market Research
Sponsoring with Sonoma County Pride ensures your brand or message has impressions in the local LGBTQ+ market across all of our platforms, programs, and events. Each year SCP develops and executes an aggressive regional marketing campaign, offering multiple impression opportunities. Partnering with multiple organizations such as Santa Rosa Metro Chamber, Visit Santa Rosa, Sonoma County Tourism, and a variety of media partners, SCP reaches tens of thousands in our community and beyond.
Our full-color Pride Guide will be distributed extensively throughout the region in print as well as in digital format available online. As a keep-sake, the Pride Guide will continue to market your brand often, reminding thousands of your contribution and commitment to the LGBTQ+ community.

Schedule of Events & Presenting Sponsors
Our festival and parade are admission-fee free and are only possible due to tremendous support from our sponsors. The SCP board of directors consists of nine dedicated volunteers, who bring a wide diversity of experience and talent to the organization. Your support of Sonoma County Pride is a great way to align your brand with Equality and Diversity. Sonoma County Pride will work with you to Showcase your products and services to the LGBT community and allies.
The Presenting Sponsorships experience extended benefits, maximizing your brands' visibility for specific events or activations during Pride celebrations. Your brand will be included in all event advertising including print, radio, social media, web, and outdoor, specific to your event or activation. Presenting sponsors also enjoy the same benefits package as our non-presenting sponsors at the respective contribution level.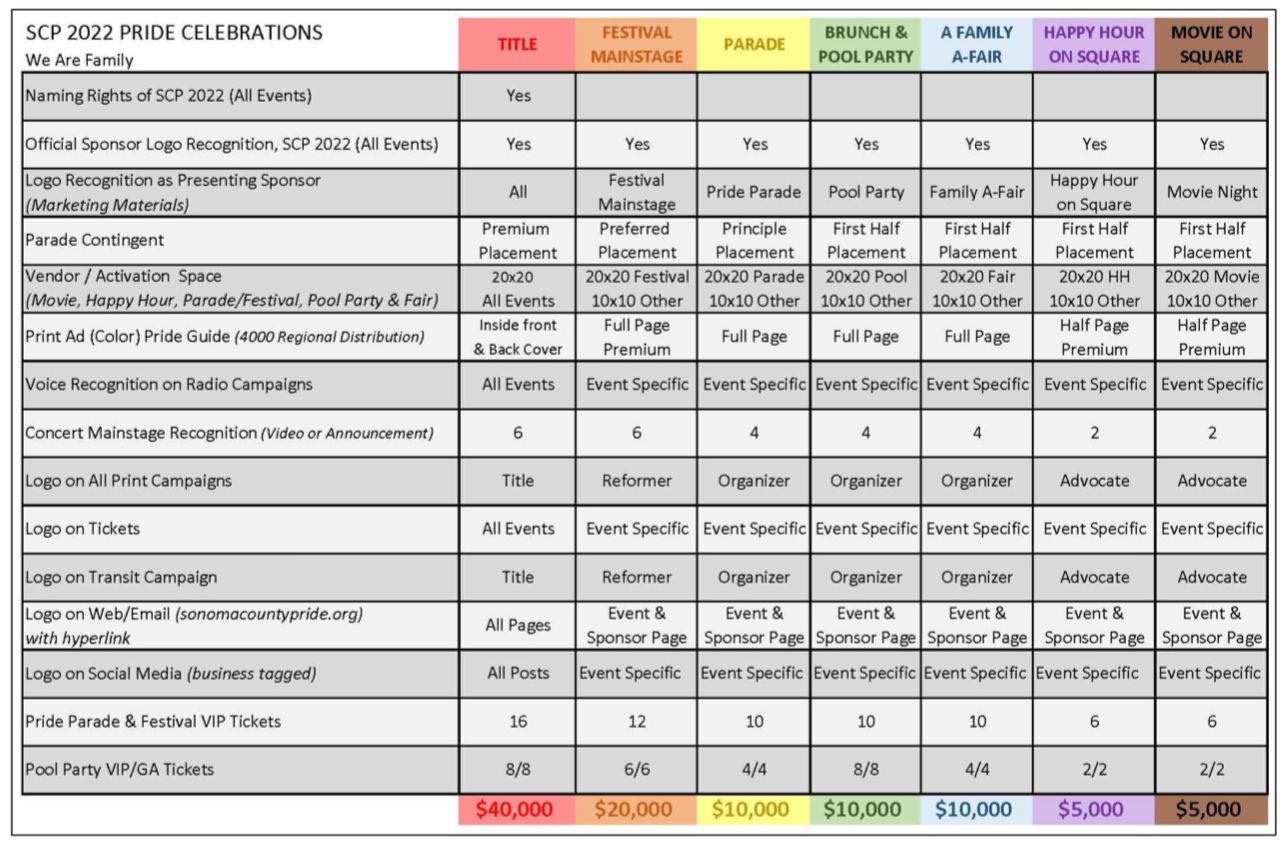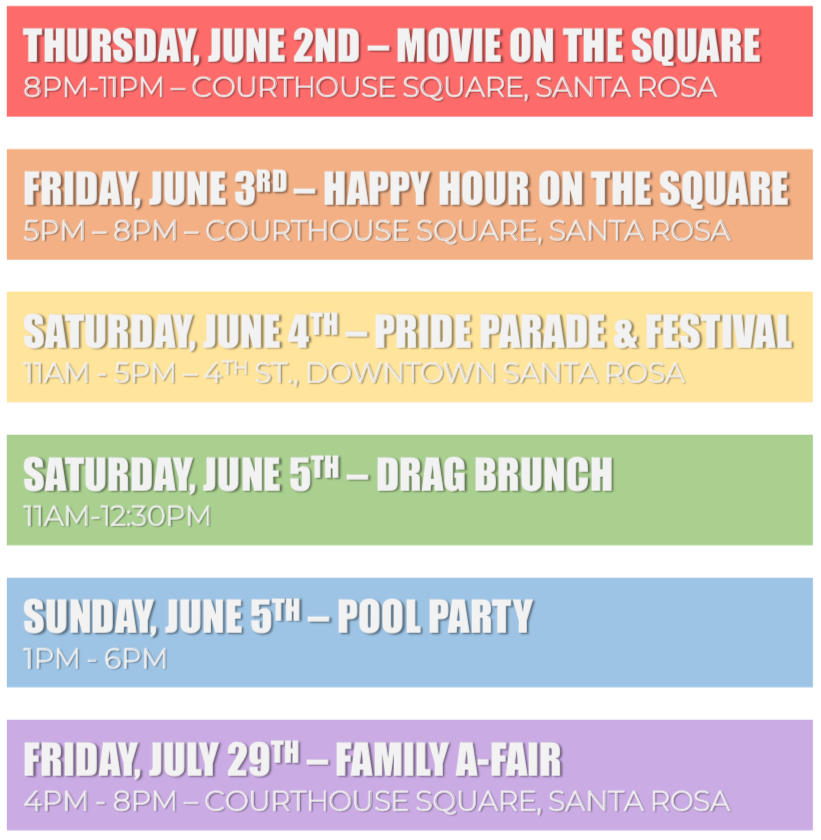 Sponsorship Opportunities
The SCP Sponsorship program is tax-deductible and provides you with exposure and benefits across all of our Pride events. As a sponsor, your donation will have a valuable impact on the local community.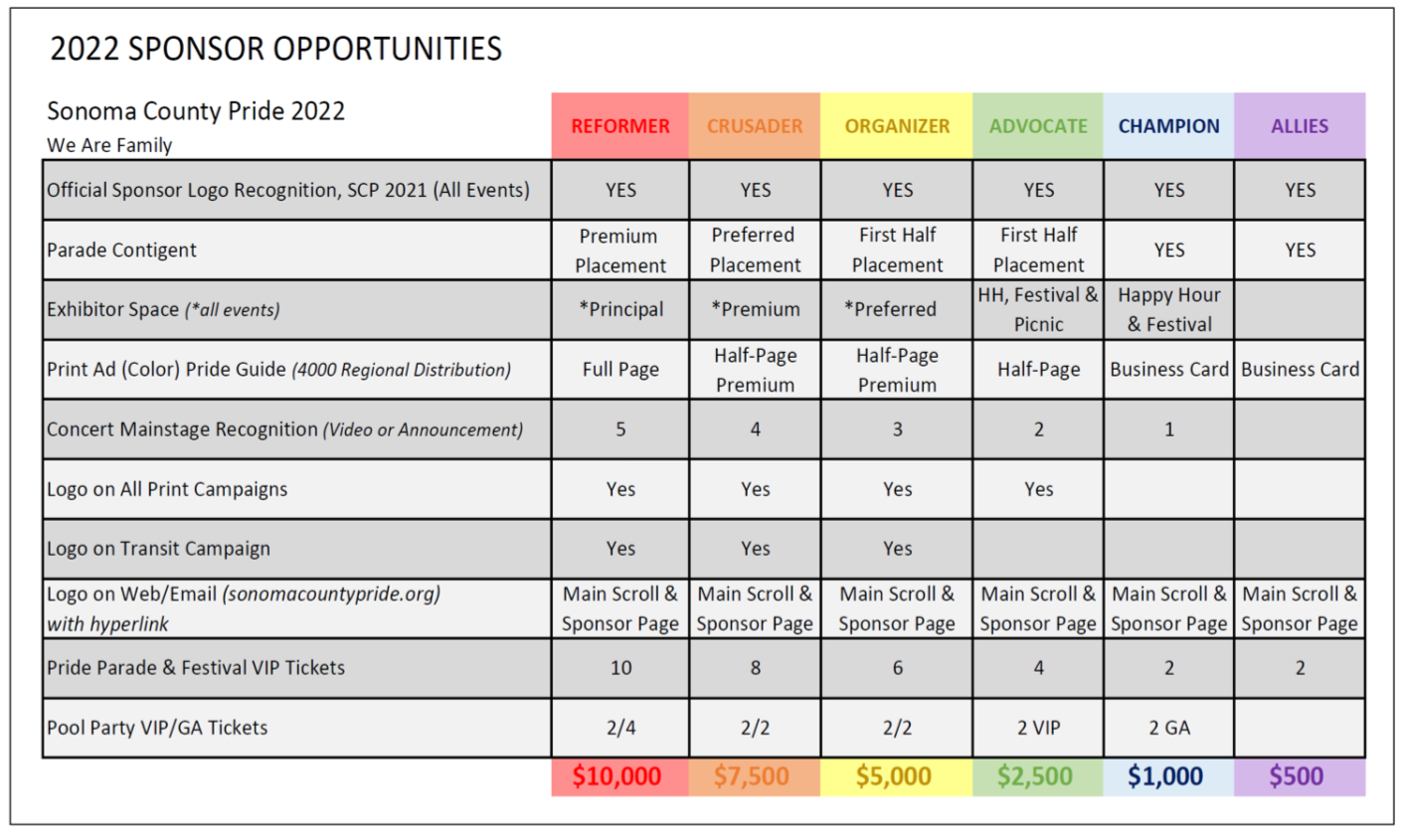 not ready, more information?
please complete this form