2019 festival information
JOIN US – JUNE 1, 2019
NOON to 6PM
This year's 32nd annual Sonoma County Pride Celebration spans three days of events and activities designed to appeal to a large diversity of tastes as well as to invite our neighbors from the entire bay area to join the weekend fun. Our festival will be returning to the fabulous downtown Santa Rosa on Courthouse Square.
Our theme this year is Year of Love – 2019. In 1967 thousands of young people from around the country descended on the bay area for the summer of love. Rejecting cultural pressure to conform, they were determined to MAKE change happen and create the world they wanted to live in. The world has never been the same.
Starting with our Pride Festival, join Sonoma County LGBTQI Pride as we reimagine that summer for a new generation through a season of events and activities that celebrate diversity and queer culture and inspired by that spirit of freedom and LOVE! For Parade Details Click Here
Sonoma County Pride is the lesbian, gay, bisexual, transgender, and queer (LGBTQ) community celebrate for Sonoma County, CA.
2019 entertainment lineup
Entertainment Brought to you by:

Main Stage Entertainment
Janice Robinson

Janice Robinson is a 50-year-old American singer who was a member of Livin' Joy before embarking on a solo career. Livin' Joy were a Eurodance group with Italian brothers Paolo and Gianni Visnadi.
She was the lead singer of the dance outfit, before she left the group in 1999.
Janice co-wrote and sang the lead vocals on 'Dreamer', which was an international hit and reached number one in the UK in 1995.
---
Reyna

Milwaukee-by-way-of-Texas sister-duo REYNA (Victoriah and Hannah Gabriela Banuelos) First appearing in 2016 with their glorious debut single 'Spill Your Colors' and attracting over 20K streams in the first day, it was clear to see REYNA were onto something much bigger. No strangers to the music scene, the sisters previously found success with their former project, Vic & Gab, in 2011 when their track "So Long So Tired" found its way to music supervisors at MTV and was used on their hit US series 'Skins'.
This was followed by their debut LP which received great praise from tastemakers such as SPIN and Paste Magazine and saw them open for artists such as BLEACHERS and Death Cab For Cutie as well as former President Obama at a rally. In 2014, after showcasing at SXSW, they caught the attention of Saiko Management (known for artists such as Lorde, Parson James, The Aces and Glades), who signed them a deal.
The sisters went on to collaborate with producer Drew Pearson (Kesha, Lights,), and travelled to both LA and NYC which in turn changed their approach to songwriting and gave them a new set of creative tools with which to work. After recording a number of songs, they decided to give their new sound a new name. REYNA. Shortly after the release of their debut single Spill Your Colors, it wasn't long until they were opening for the likes of CHVRCHES and released a series of singles which have so far garnered 4 million combined streams on Spotify to date.
---
Spencer Ludwig

Since being the original trumpet player in the multi platinum band Capital Cities from 2012 – 2015 the Los Angeles-born half-Filipino vocalist-instrumentalist has gone rogue, adding a new dimension of possibility to not only his sonic weapon of choice, but to pop music as well. His first single "Diggy" exploded right out of the gate as it soundtracked the 2016 Fall campaign for Target and was featured in the blockbuster Happy Death Day, the Netflix original movie Step Sisters and the popular video game Just Dance 18. His follow up single "Got Me Like" launched through a global Herbal Essences campaign and is also featured on the soundtrack for Madden 18. His independent debut single release in 2017 "Just Wanna Dance" debuted at #47 on the Spotify US Viral Chart and was also featured in an Apple ad and his latest release "Best Life" can be heard soundtracking the new global campaign for Royal Caribbean.
Additionally, Spencer is prominently featured modeling in the 2019 Spring and Summer global Tommy Hilfiger campaigns. He has turned audiences around the world into believers since his performance on Late Night With Seth Meyers and also at Lollapalooza, Austin City Limits, Bonnaroo, LA Pride, Milwaukee Pride, Buffalo Pride, Mexico's Corona Capital and on tour supporting Fonseca, Betty Who and BeBe Rexha in the US and in Europe. This year he also landed a residency on the last Friday of every month in his hometown of Brooklyn, NY at the Freehold where he will debut new songs and curate a fully immersive Spencer Ludwig experience. With everything he does, he strives to continue to redefine what's possible for himself and independent pop artists alike.
---
Tatianna

Tatianna is the stage name of Joey Santolini, an American drag performer, hair stylist, make-up artist and performing artist from Falls Church, Virginia. She is best known for being a contestant on Season 2 of RuPaul's Drag Race.
Tatianna was revealed to be a contestant for the second season of RuPaul's All Stars Drag Race, where he was eliminated on episode 2. Due to a twist that occurred on episode 5, Tatianna returned to the competition alongside previously-eliminated queen; Alyssa Edwards.
She was eventually eliminated by Alaska in episode 6. Her elimination caused an uproar among fans and she is widely regarded as one of the breakout stars of All Stars 2.
Tatianna was known as one of the most controversial queens of Season 2 and was often complimented as the "prettiest" or "fishiest" of her season.
Tatianna was also often looked down on by her competitors in Season 2, especially Raven, for being one of the youngest queens and even the prettiest of the season.
Tatianna served glamour and fish, but was criticized for not having fashion-forward outfits and extravagant performances. However, she was highly praised and won the Snatch Game challenge for her Britney Spears performance. Other queens don't think she deserved the win.
Entertainment Brought to you by:

New this year to Sonoma County Pride is our Community Stage, offering a platform for local artist to show off their talents!  This stage is going to be located at the west end of Fourth Street @ B Street in front of the Santa Rosa Plaza.  Interested in preforming for the LGBT community of Sonoma County?
Casting Call for Sonoma County Pride's Community Stage!
We are looking for performers for the community stage!
Interested?
Please send us:
Facebook or YouTube videos of past performances
A bio describing your performing experience
Why are would like to perform at Sonoma County Pride?
What would you like to perform?
Anything else you'd like us to know
We are committed to a diverse and community based performance experience to truly show the wide range of talent and passion for community in Sonoma County.
Please contact Sister Phyliss Withe-Litaday phyliss@thesisters.org
http://www.facebook.com/sisterphyliss
Looking forward to see you at Pride!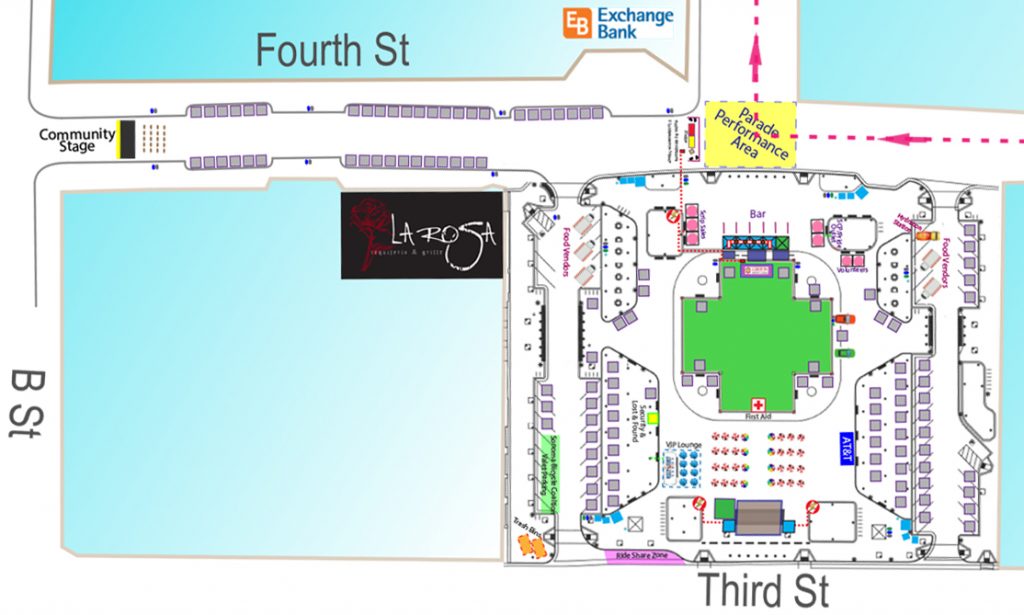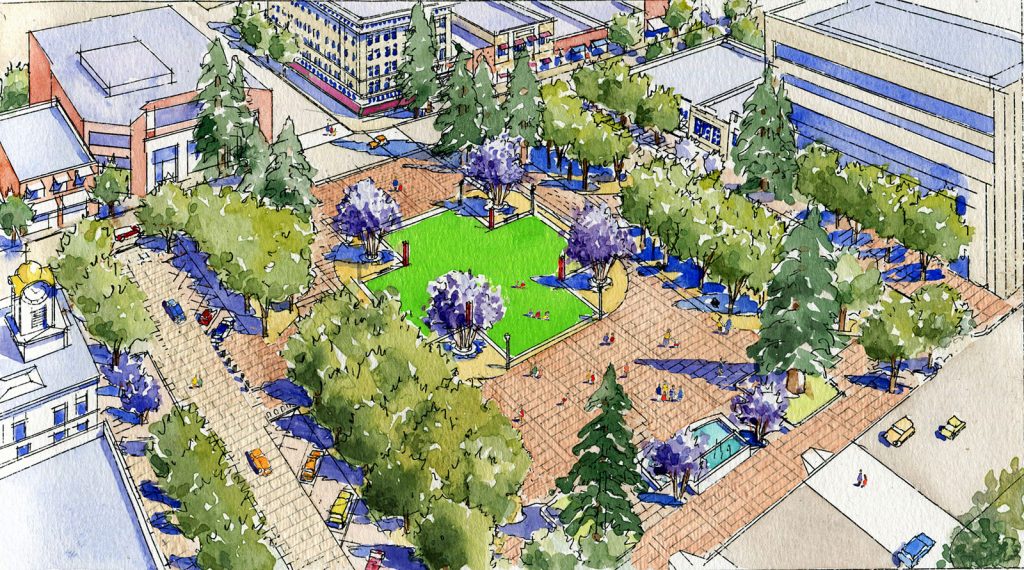 North Bay LGBTQI Timeline
Knowing Our LGBTQI History Illuminates the Path to Our Future
Take a trip down memory lane… and learn more about how the LGBTQI community has evolved in this county. Sonoma County has long been a friendly and welcoming home to LGBTQI people. In the 1970s, lesbian and gay culture flourished here. The Gay Liberation and Lesbian Feminist movements created grassroots organizations and leaders, businesses and social groups dedicated to coming out and establishing ourselves in public spaces. LGBTQI people moved to Sonoma County from other less welcoming areas to enjoy the freedom created here.
Did you know?
In the 1960's there was a gay and lesbian bar in Guerneville.
In the mid 1970s there was a lesbian trucking team (that would be 18 wheeler!)
that operated as part of Red Clover Workers Brigade out of Santa Rosa.
By the late 1970's Gay men from everywhere came to the Russian River to play
and to live.
The devastating AIDS epidemic changed the way we think about and experience
community, forever. We learned to care for each other in ways that have made
us stronger and more connected.
The International Intersex Movement started right here in Sonoma County.
This first year, The North Bay LGBTQI Timeline highlights the transformative years of 1970 to 1990. This collection of images and descriptive narratives will amplify your experience of PRIDE!
DO YOU HAVE PICTURES OR STORIES YOU WOULD LIKE TO SHARE?  LET US KNOW! EMAIL US!
travel information
We've tried to make planing your visit to Sonoma County Pride easy. Here is some local hotel, travel details you might find helpful.
venders & exhibitors
as of May 10, 2019
2 Dye 4
421 Group
American Foundation For Suicide Prevention
Amy's Wicked Slush
Art And Soul Of Sebastopol
Artists
Berry's On The Go Catering And Events
California Mentor
Church Ladies & Gents For Gay Rights
Community First Credit Union
County Of Sonoma
County Of Sonoma Adult & Aging Area Agency On Aging
Covia
Dbk Artworks
Disguise The Limit
Dumolin Community Living
Earle Baum Center Of The Blind
El Paisa Taquera
Face 2 Face
Family Justice Center
Food For Thought
Forgotten Felines Of Sonoma County
Full Food Vendor
Ged Magazine
Graton Resort Casino
Hansel Subaru
Home Care Assistance Sonoma County
Hottie Dogs
Interim Healthcare Of Sonoma County
JBL Solar Energy
Jenna Bowles: Visual Storyteller
Kaiser Permanente Santa Rosa
Lesbian Archives Of Sonoma County
LGBTQ Connection
Lifeworks
Little Miss Gypsy
Marjane Ent. Rainbows And Pride
Mkm Llc
Morningloria's
Multiple Threads Reincarnated Clothing
Norcal Leather Designs
Pak-Dat420 Apparel
Peace & Justice Center Of Sonoma County
Prideoutlet.Com
Redwood Caregiver Resource Center
Renewal By Anderson
Ride-Um George'
Santa Rosa Community Health
Sift Dessert Bar
Sonoma Clean Power
Sonoma County Democratic Party
SRJC LGBTQ President Advisory Committee
SRTA LGBTQ+Caucus
Sutter Health
The Underdog Grill
The Wurst Restaurant
Three Twins Ice Cream
TLC Child & Family Services
Toto Concept 190
Verity
Xpresion Cultural
Frequently Asked Questions
The Sonoma County Pride planning committee is working hard to finalize details for this year's Pride events. Once we have finalized the details we will publish FAQs and answers in this location. Thank you for your patience.
Are Dogs Allowed? – dogs are allowed so long as they are on a leash and well behaved. Owners are responsible for cleaning up after them. Please take into consideration that we expect a very large crowd and there will be music and controlled chaos.. Some animals might be stressed.