Sonoma County Pride Bowling League Returns September 5th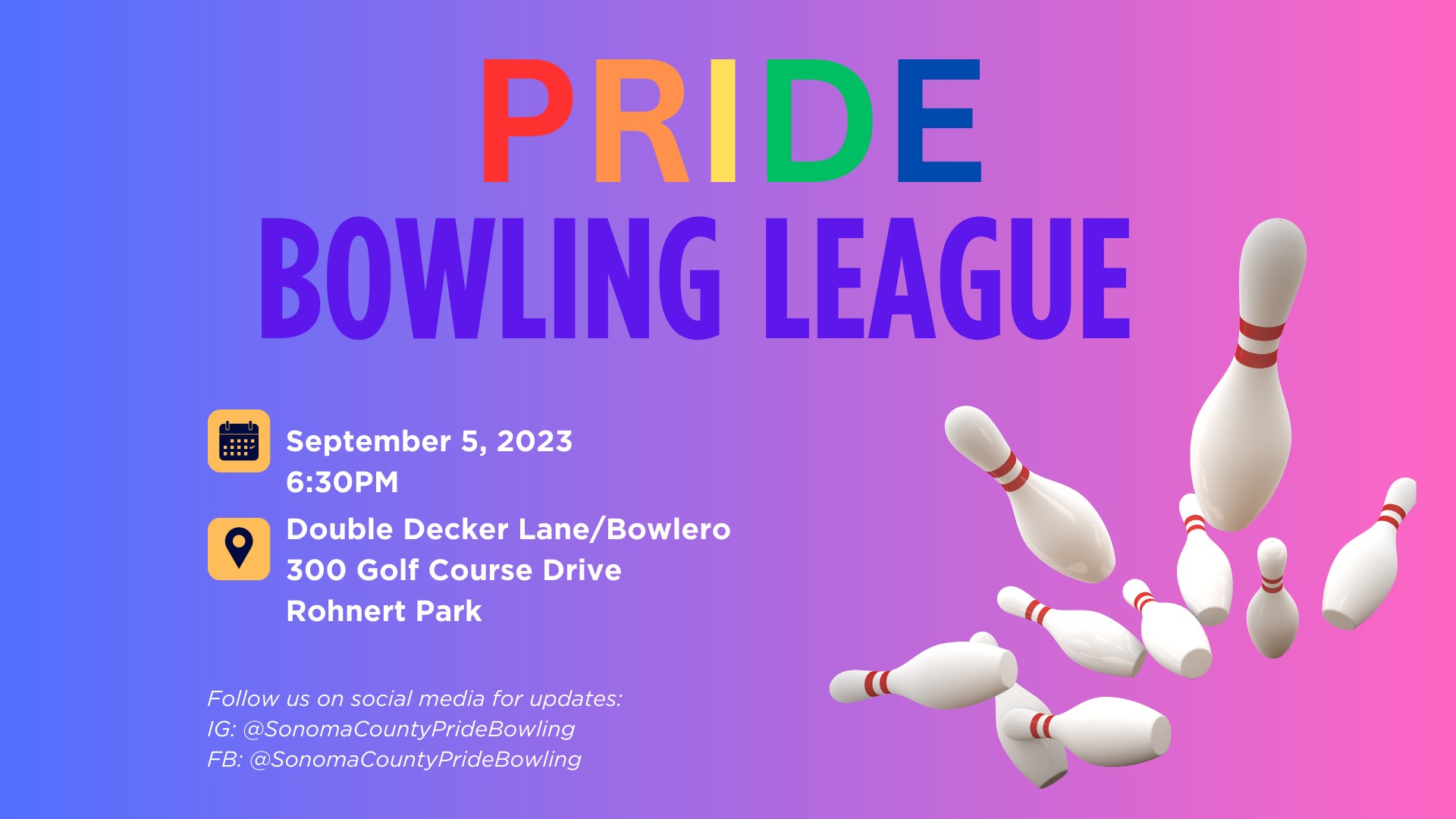 The Sonoma County Pride Bowling League is coming back this September 🏳️‍🌈🎳
We are excited to announce that the Sonoma County Pride Bowling League is returning Tuesday, September 5th at 6:30PM. The league is 15-weeks and full of fun and prizes. No experience needed! Check out some details below and more to follow:
Start Date & Time: Tuesday, September 5, 2023 at 6:30PM
Location: Double Decker Lanes – Bowlero: 300 Golf Course Drive, Rohnert Park
Cost: $25/week*
Teams: 4-bowlers per team**
Informational Meetings: Tuesday, August 29th at Double Decker (TBD time – probably 6:30pm-ish)
We look forward to seeing everyone this September!
*Cost is $25/person per week. This is a guaranteed league, so dues are required every week, even if you miss a week.
**Each team has 4-bowlers. If you don't have a full team, comment below your name and if you are looking for a team or a bowler (i.e. "I want to join the league and I am looking for a team" or "We have a team of three and we are looking for one more bowler"). You can also show up at the informational meeting or first week and we can get you on a team