LGBTQ+ Q&A Panel
June 11, 2021 @ 5:00 pm

-

7:30 pm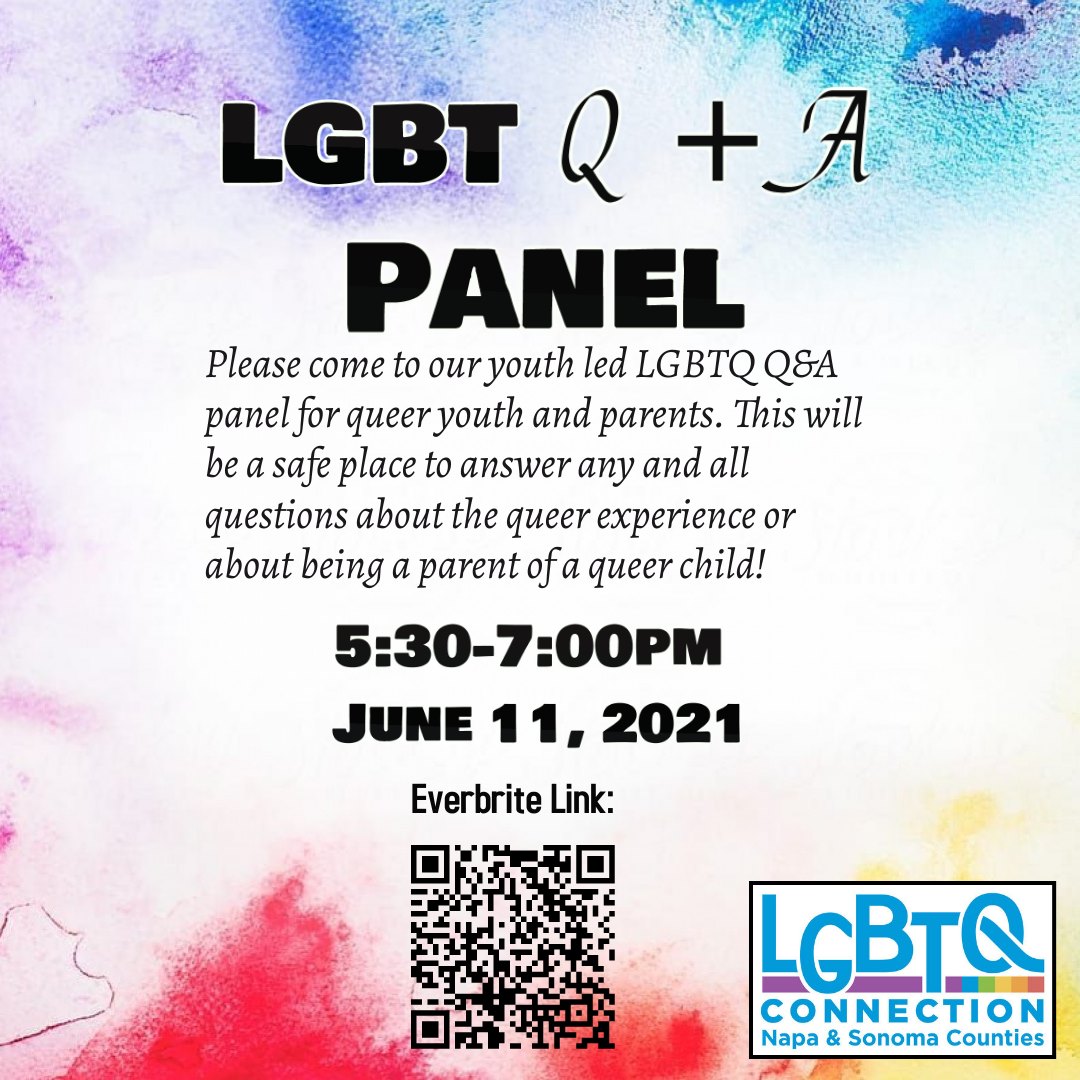 Description:Please come to our LGBTQ+ Q&A Panel on June 11th, 5:30-7:00PM! This panel is youth led by the 2021 youth leadership team at LGBTQ Connection and will feature both queer teen panelists and parents who identify as queer. This will be a safe space to ask any and all questions about queer identity, experiences and more. Sign ups using the QR code to our eventbrite on the poster!
– https://www.eventbrite.com/e/lgbtqa-panel-tickets-152598278559
El 11 de junio tendremos un panel LGBTQ&A dirigido por jóvenes para jóvenes cueer y padres por igual. Este será un espacio seguro para responder todas las preguntas sobre qué experiencia y consejos para los jóvenes cueer y sobre cómo apoyar a sus hijes. Éste es un lugar sin juicio, por lo que animamos a todes y cada una de les personas a venir sin importar si sus hijes están fuera. Pedimos que los padres y les jóvenes usen dispositivos separados para garantizar la seguridad y la privacidad.