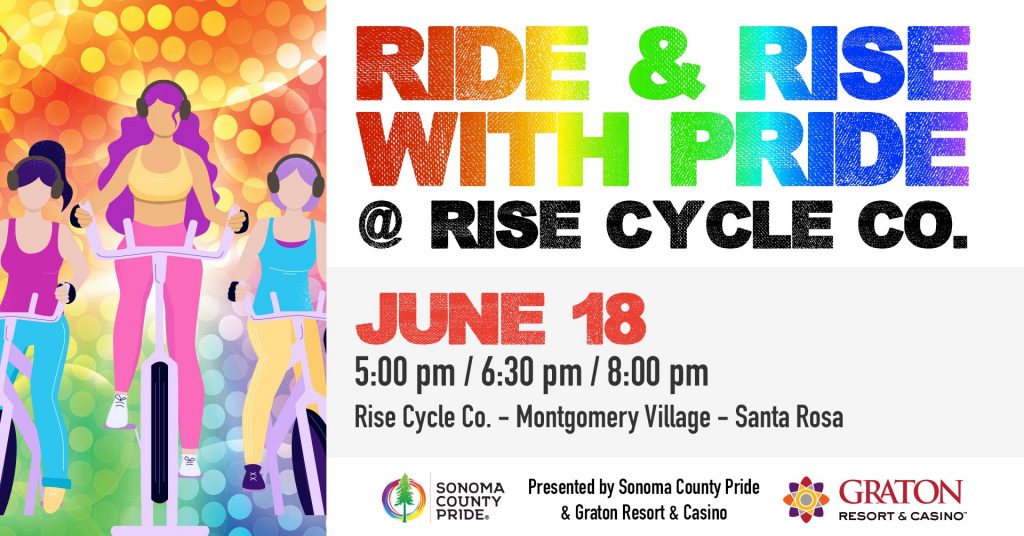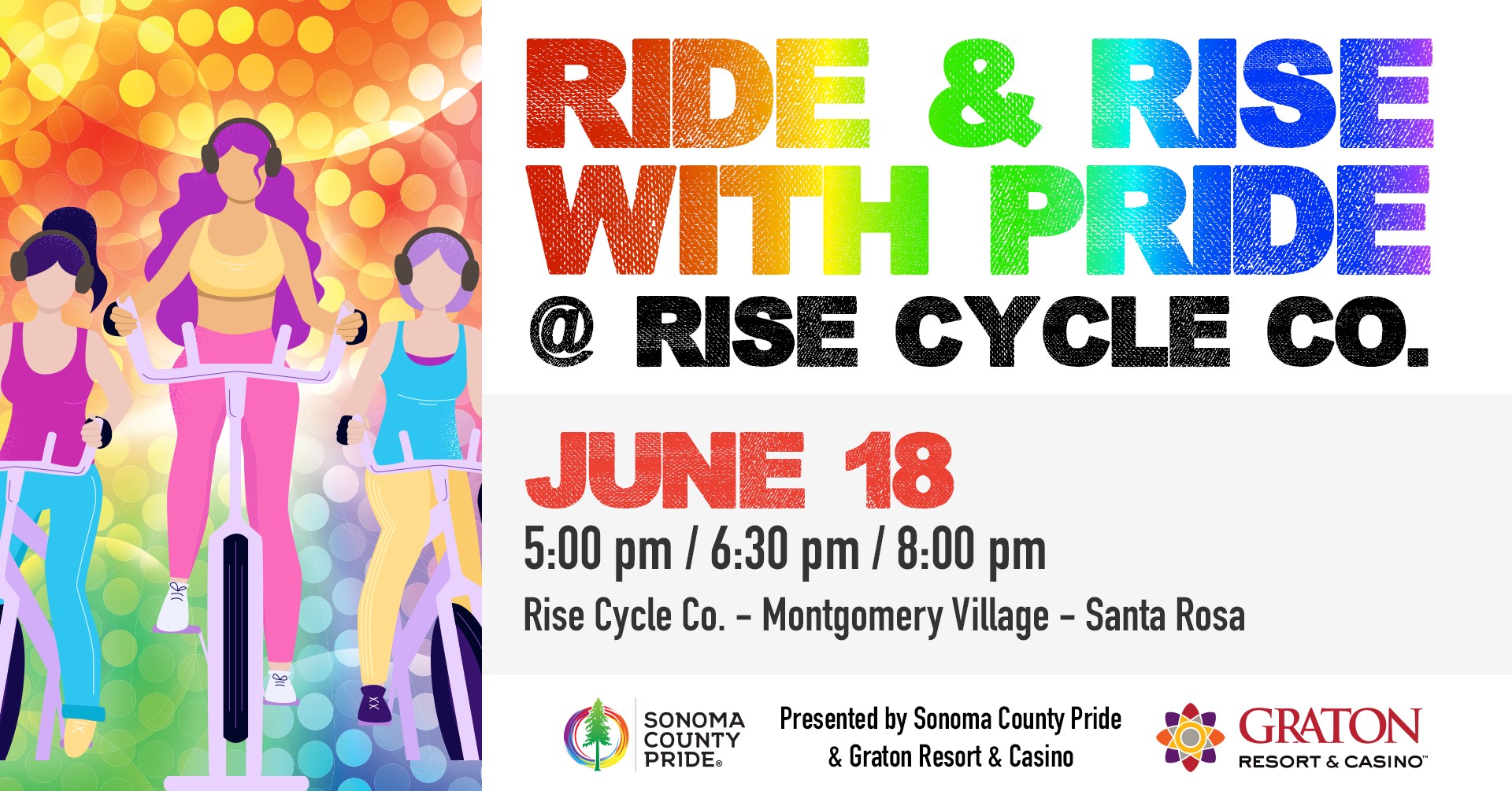 Rise Cycle Co.. & Sonoma County Pride Presents: RISE & RIDE WITH PRIDE
Rise Cycle Co.. is donating 30 spin bicycles and their fabulous enthusiastic instructors for three 45 minute high-energy spin classes on June 18, 2021. The event will take place at the Rise Cycle Studio in Montgomery Village and will be set up to comply with current Sonoma County social distancing regulations.
5:00 PM – Surviving – With Bria + Kevin + Mikayla
6:30 PM – Reviving – With Kevin + Katie + Grace
8:00 PM – Thriving – With Spencer + Kevin + Jess
Registration Cost: $35
Registration Includes:
• Customers sign up for 1 of the three sessions: 5 PM, 6:30 PM, or 8 PM
• Cycle Shoe Rental if needed
• Rise Cycle Pride Towel
After each session, volunteers and Rise Cycle staff will thoroughly sanitize each bike. Face Coverings / Masks Required while you are not riding. 6ft Physical Distancing will be enforced – all bikes are spaced appropriately for health and safety. Give Air-Hugs + Stay Safe!