Poppy Field
Director: Eugen Jebeleanu
Romania, 2020, 81 minutes
Thursday, June 9, 7:00 PM
A Benefit for OUTright's LGBTQI Ukraine Emergency Fund
Poppy Field weaves themes of freedom, art, repression, and identity as a Romanian police officer Cristi (Conrad Mericoffer) fights his internal and external identity. His private and public persona is challenged when his unit is called to a volatile anti-LGBTQ+ protest at the cinema. The tension between his life with boyfriend Hadi (Radouan Leflahi) and his in-uniform image spills over during a night of suspense. An audience member challenged his ability to hide his sexual orientation who recognized him from a previous encounter. The film is based on an actual event.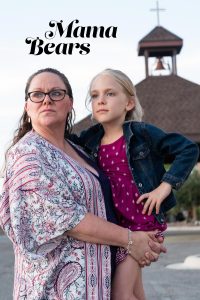 Mama Bears
Director: Daresha Kyi
USA, 2022, 90 minutes
Thursday, June 17, 7:00 PM
Mama Bears is a thoughtful documentary by award-winning director Daresha Kyi that follows three conservative Christian families confronting the bigotry that is negatively impacting their LGBT+ children by supporting and advocating for them.  The film is a powerful and poignant story of the transformative power of unconditional love.   The film's subjects are part of the support group named "Mama Bears" because of the fierceness with which its members fight for their offspring's rights in statehouses, at school board meetings, and in their places of worship.  They are an inspiration to us all as they spread their message of acceptance and empathy.
FRAMING AGNES
Framing Agnes sheds light on the stories that have been left out of
transgender history. It breathes life into previously unheard transgender
voices from the UCLA Gender Clinic in the 1960s. Additional exchanges
with the transgender cast of Framing Agnes on the parallels with their own
experiences are also interspersed throughout the feature.
Thursday, July 21, 7 pm