2018 festival information
JOIN US – JUNE 2, 2018
NOON to 8PM
After many successful years in the beautiful LGBTQI tourist destination of Guerneville, Sonoma County Pride has realized the potential for growth by locating the Festival and Parade more centrally.
To that end, this year's events will take place at Old Courthouse Square in downtown Santa Rosa, the heart of Sonoma County with the Parade going down Fourth Street. This new event location will provide improved accessibility for public transit, hotel accommodations, parking and provide an economic boost to Sonoma County as we grow and continue to increase our attendance levels. For Parade Details Click Here
This year's celebration spans three days of events and activities designed to appeal to a large diversity of tastes as well as to invite our neighbors from the entire bay area to join the weekend fun.
Our year's theme is Together We Rise. The idea behind the theme is to combat hateful rhetoric and policies of the current national political leadership and to stand behind the people of the community who feel threatened by the words and actions of others who have been emboldened by the last election. The event will also embrace people who have been traumatized and dislocated after the recent tragic fires that devastated the county and surrounding areas. The entire event will be about joining together to resist bigotry and discrimination and helping the community to heal and rebuild.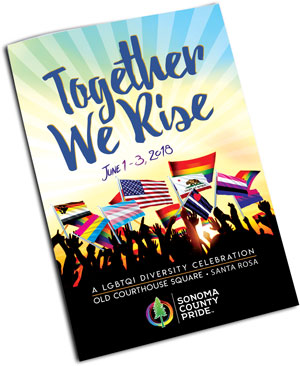 The 2018 Pride Guide is currently at the printer. Look for this official guide to our weekend celebration at participating businesses around the Bay Area starting Wednesday, May 16.
2018 entertainment lineup
Entertainment Brought to you by:

Our Headliners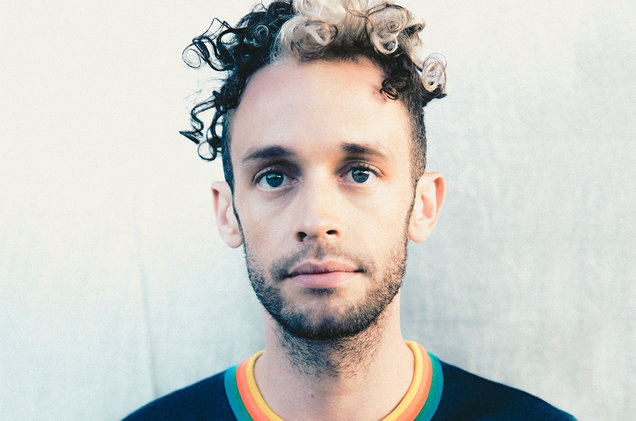 Wrabel released his lst single "II Blocks' in 2016. Pigeons & Planes said "[Wrabel's] somber pop ballad gracefully continues the long–standing tradition of piano-laden heart –beating, doing the Billy Joels and John Legends of yesteryear justice". Wrabel has also made a name for himself in the dance world. Marshmello released Wrabel's song "Ritual" in 2016, which went to Top 10 on the Dance Charts and has over 49 million streams. Wrabel is featured on Kygo's most recent album Kids in Love and Galantis released two of Wrabel's songs on their latest album The Aviary. Wrabel initially broke on to the scene in 2014 with "Ten Feet Tall," a collaboration with Afrojack. Wrabel also has songs released by chart topping artists such as Ell ie Goulding, Kesha, Adam Lambert and others. Through Warble's work and advocacy in the LGBTQ space, Wrabel was nominated for a lOIS GLAAD award for Outstanding Music Artist and was one of OUT Magazines 2017 OUT100.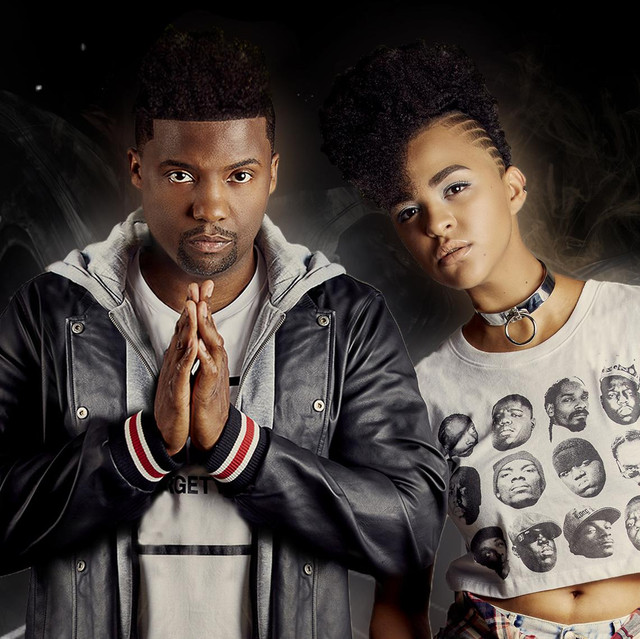 Ja

s

on

M

ae

k

&

Z

a

e

n

a
Jason Maek & Zaana are one of the fastest rising American electronic music duos. Their signature sound mixes indie, dance, and pop into a chart topping sound that spawned hits like "Birthday" and "Get Up". Sending the boundaries of electronic, their productions delicately blend a very unique skillset of harmonic vocals and hard-hitt ing rap lyrics. Jason Maek & Zaena first made a name for themselves by creating the first visual album in electronic music titled 'Maek Pandamonium'.
Their live shows are becoming the most sought after in electronic music. Their tours include over 60 shows opening for notables such as Kesha, Chet Faker, Gallant, and festivals like Mamby On The Seach and San Diego Pride Music Festival.
They have been featured in countless publications and perform at fashion weeks in Tuscon, New York, and Par is.
The duo is preparing for the release of their sophomore album titled 'Freshman' which already has support from BBC Radio.
Entertainment Brought to you by:

Let Me Entertain You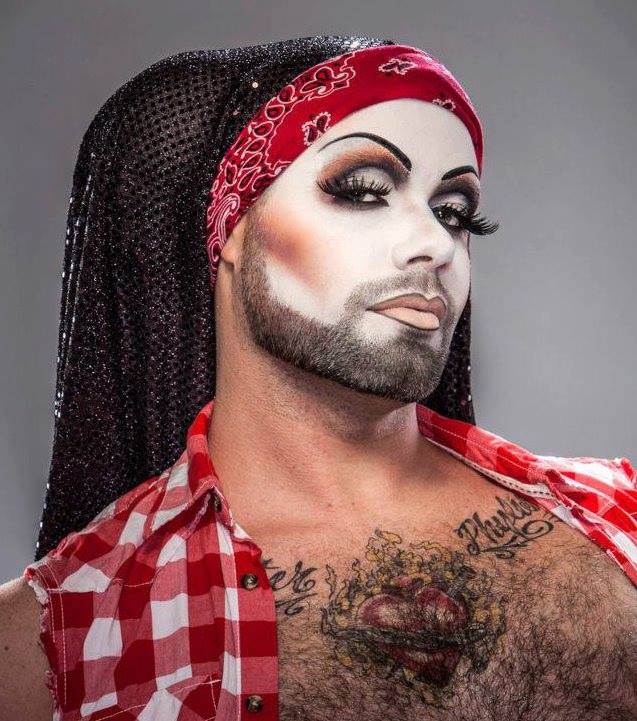 Sister Phyliss Eithe-Litaday
Sister Phyliss Eithe-Litaday (Fill us with the light of day, kids) is an 9 year member of the San Francisco house of the Sisters of Perpetual Indulgence. Life currently has her, as a makeup artist and educator, she's been an Opera student. a cabaret performer, and an advocate for queer rights. She's had a lot of rave reviews, but the one that sums up her performance style best is "she could have made a lot of choices … and that... that was the one she chose."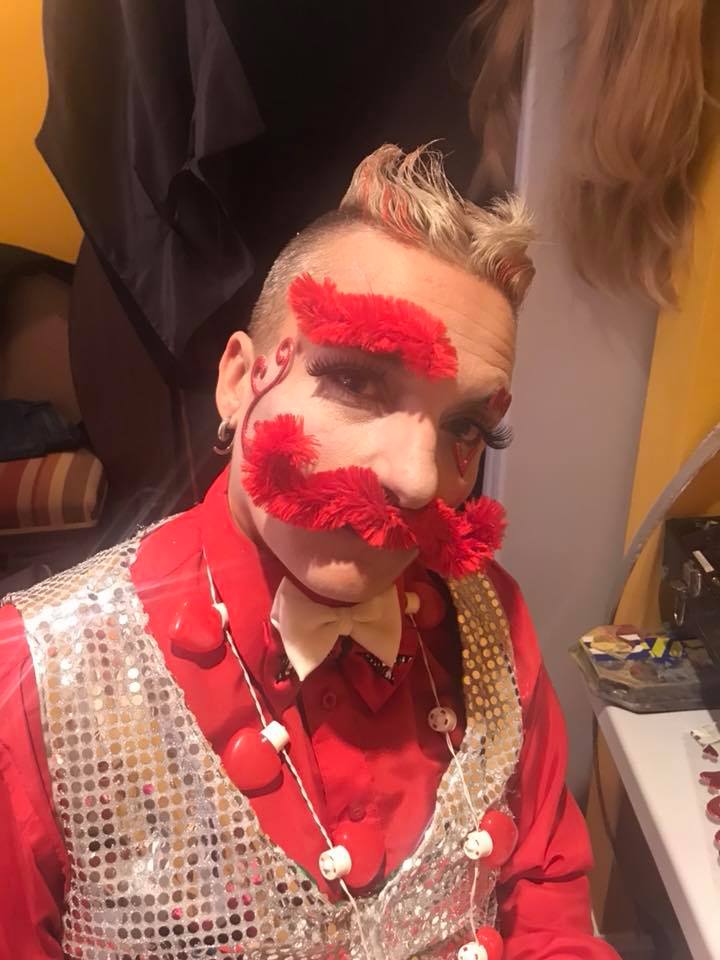 St
e
l
a
Fu
rtado
/
D
. L
ov
e
Stela Furtado / D. Love is a native artist, producer performer and Drag Daddy. They served as Ms. San Francisco 2016. Stela is a producer for Russian River Women's Weekend and a notorious gender- warrior who will entertain you while opening your minds and hearts to all aspects of gender.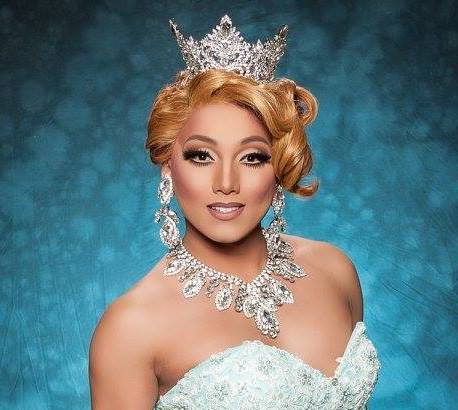 Khmera Rouge
Khmera is a San Francisco based drag entertainer and community activist who has represented her community fundraising for numerous organizations, such .. s the Grand Ducal Council of San Francisco, The Gay Asian Pacific Alliance. organization, and with the Imperial Council of San Francisco. To date has helped raised over $150,000 for local community groups, charities and non-profit organizations www.khmerarouge.com!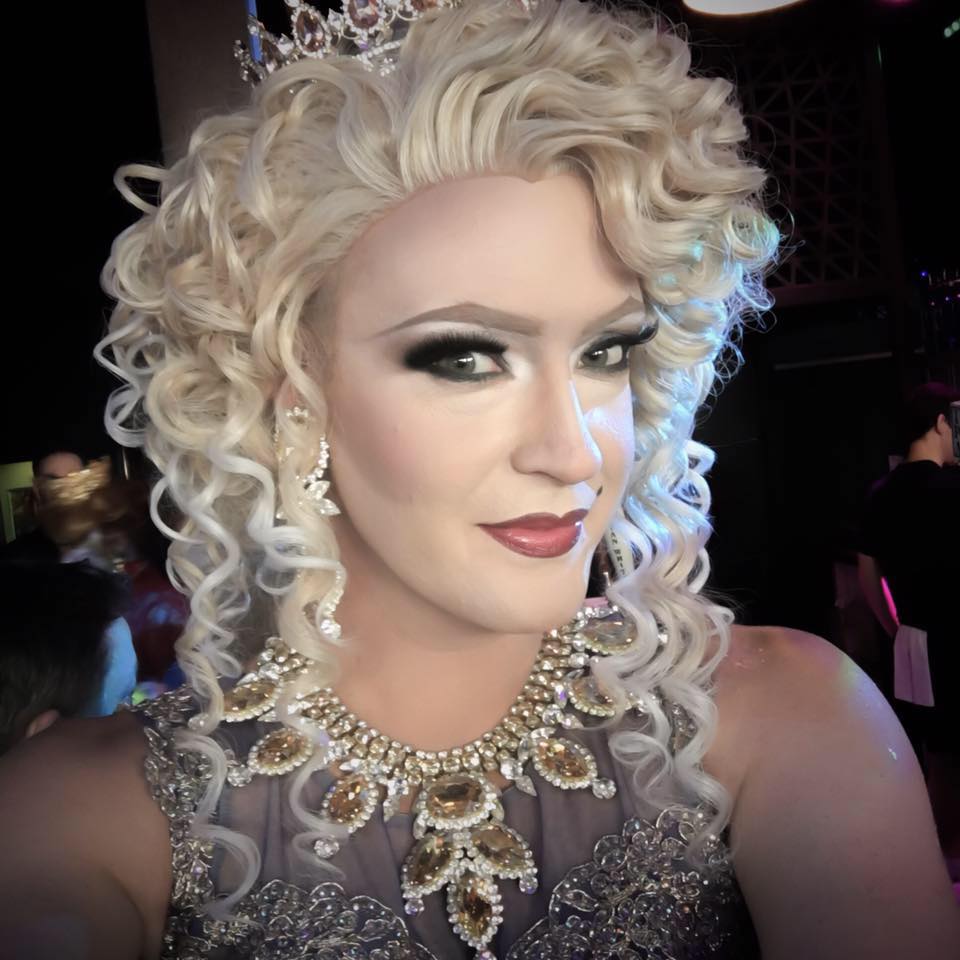 Patty McGroin
Patty McGroin is a volunteer and community activist in San Francisco. She started her drag career as a creative outlet for her love of fashion and entertainment. Winning the title Miss Gay San Francisco 2012 with the Imperial Court Council of San Francisco, the Absolute Empress of San Francisco, plays on the only Drag Queen Softball team, was named as an heir to the Queen Mother of the Americas and travels all over the country in support of the ICC.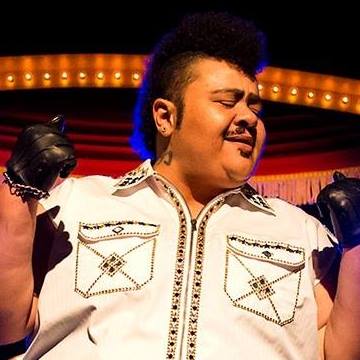 Chico Suave
Bay Area Native, Chico Suave, aka the "King of Bling," was born for tile stage. He as ben reigning King of Hearts of Alameda and Contra Costa Counties., Chico hosts his own show, Shenanigans, at the Fireside Lounge in Alameda and performing at Debauchery. Dandy. Red Hots Burlesque, and with the Rebel Kings of Oakland. Chico Suave on Facebook (chico.suave.5667).

Danny Packin
Don't let this guys small town feel deceive you: he's got a large heart and hard conviction to blow your minds and confuse your genitals. Danny is a regular at Rebels Kings and Shenanigans, this guy likes getting around top lease a ll of you aesthetic receptors.
Entertainment Brought to you by:

On The Pride Main Stage

HauteButch Fashion Show
HauteButch is a locally owned and created by designer Karen Roberts. They provide top quality masculine attire to fit the shape of the female form for both women and transmen, changing the fashion landscaping by providing this stylish fashion line in sizes XS-6X.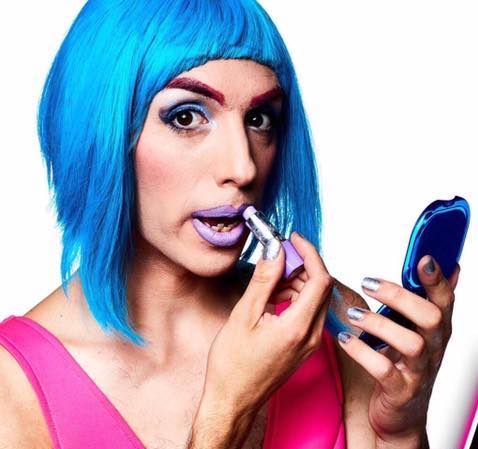 Llano River Blue Live
This multi-talented Sonoma County native is a gender-queer filmmaker, musician, and drag artist gracing stages across the North Bay, San Francisco and her current home of Oakland, playing with glam folk band The Sweet Trade, and creating content for her own YouTube Channel.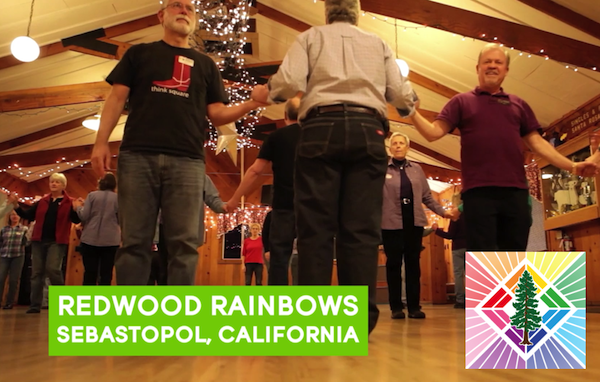 Redwood Rainbow
s

Square

D

a

nc

i

ng

The group started off as the Saucy Squares in 2007 as an LGBTQ club in Sebastopol. After the name change, the Redwood Rainbows members and friends became even more diverse and is now made up of dancers of all identities. They welcome everyone who wants to com. together and enjoy dancing.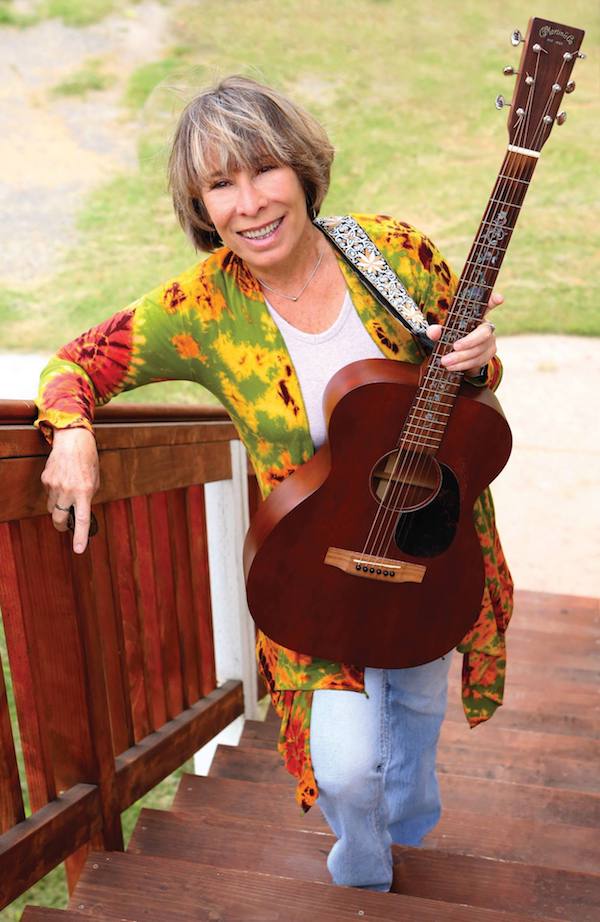 Music By Emily Lois
This enchanting singer/songwriter will perform songs from her new disc Down the Other Side as well as many of her other wonderful tunes. The Sonoma County native will delight us with her smooth, serene vocals, in harmonic conjunction with beautiful ballads of reflection and all-encompassing love on many levels.
Entertainment Brought to you by:

Pride Spinners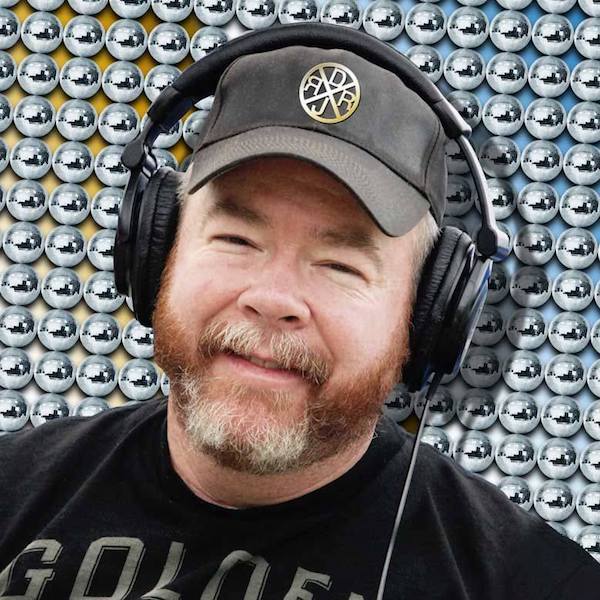 DJ Rotten Robbie
DJ Rotten Robbie has been spinning for the 22+ years in the Napa Valley/San Francisco Bay Area. Robbie has shared the bill with many world class acts. He spins a broad, fun mix of House, Indie Dance, Nu Disco Electro, Funk, Hip Hop, Dance, Pop, Rock, RnB. Disco, 80's & 90's to the delight of his diverse audiences. R0bbie's music collection hits over 100,000 songs and growing.
Robbie has provided music for the Napa Valley Academy Awards Benefit for over 20 years as well as Sonoma County Pride. Napa Valley Pride, AIDS Walk Napa Valley, Lazy Beer Weekend & Napa Valley. Robbie has helped raise over $2 million for local & national charities through his volunteer work as a DJ.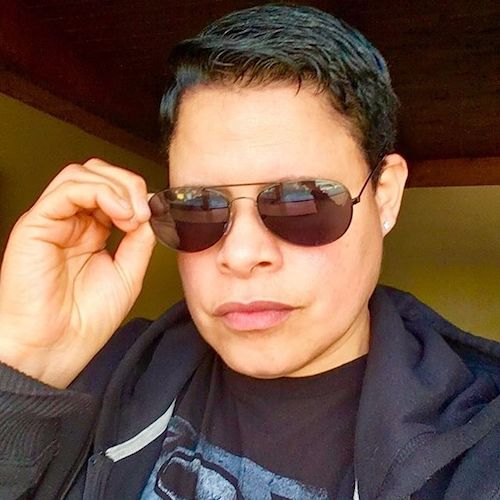 DJ Olga T
San Francisco Bay Area master OJ Olga T never disappoints  when takes control of the decks. A consistent generator of crowd frenzies,   DJ Olga T infatuates audiences every time she plays.  Her ability to play nearly any genre of music, from Hip Hop, Dancehall/Reggae, Old School, R&B, to Top 40, Electro, Trap, Dance, Etc. keeps her playing skills in constant demand. However Soulful House sets will always take you on a powerful journey of love though music. If you haven't experienced DJ Olga T in action, you've been missing out on an incredible party experience!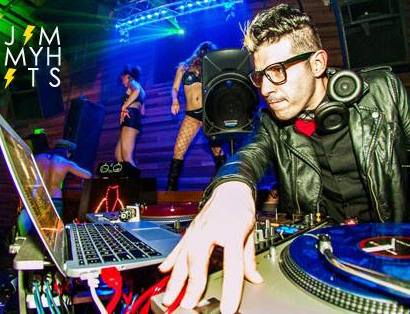 Jimmy Hits
In 1999 a young scratch nerd with a passion for ones and twos, a love of Party Rock, early electro and 90's hip hop set forth with one cream in mind, becoming one of the best DJ's to have ever come out of California. For two years Jimmy Hits spent time day and night locked in his room perfecting his craft before he went about taking the west coast by storm.
And storm he did. From his own bedroom he moved on to local venues such as Marquee in Sydney and Temple in San Francisco, to Create in Hollywood and even going as far as Hyde Out in Las Vegas.
Also for your Listening Please: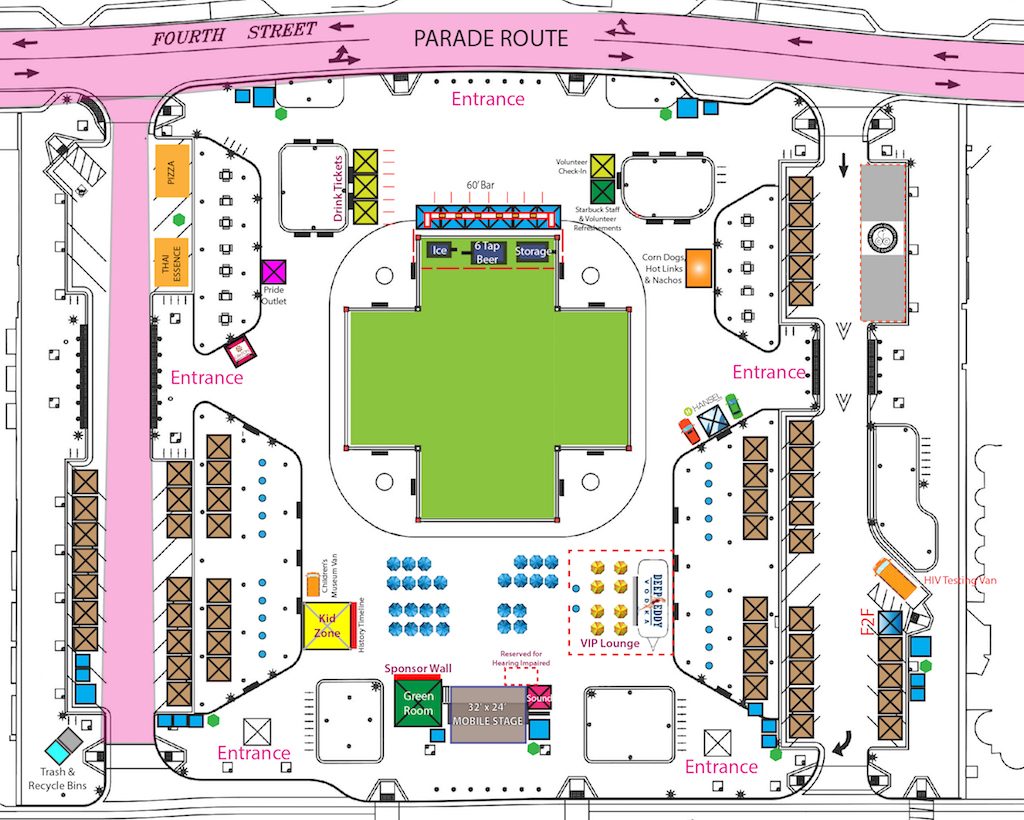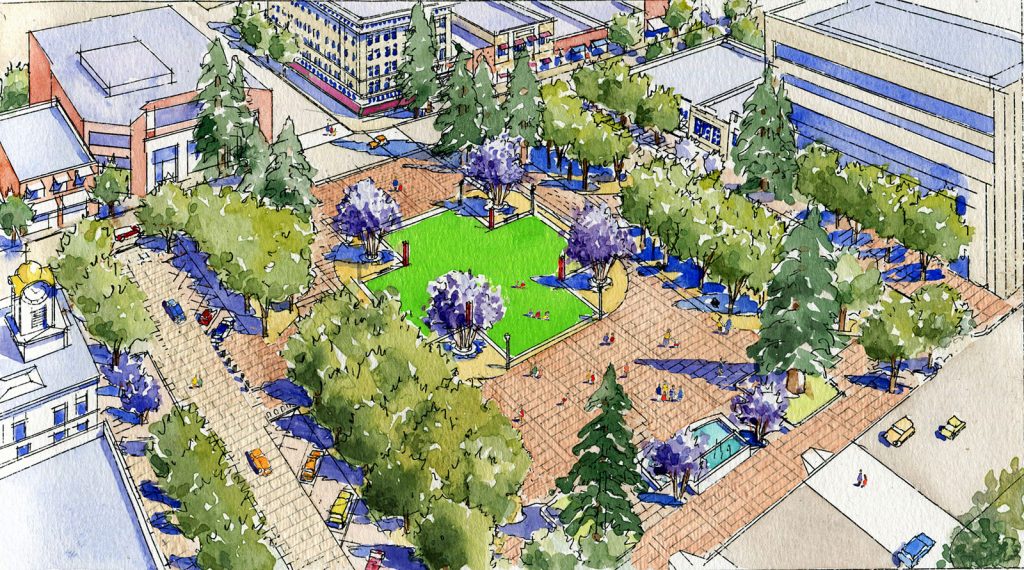 North Bay LGBTQI Timeline
Knowing Our LGBTQI History Illuminates the Path to Our Future
Take a trip down memory lane… and learn more about how the LGBTQI community has evolved in this county. Sonoma County has long been a friendly and welcoming home to LGBTQI people. In the 1970s, lesbian and gay culture flourished here. The Gay Liberation and Lesbian Feminist movements created grassroots organizations and leaders, businesses and social groups dedicated to coming out and establishing ourselves in public spaces. LGBTQI people moved to Sonoma County from other less welcoming areas to enjoy the freedom created here.
Did you know?
In the 1960's there was a gay and lesbian bar in Guerneville.
In the mid 1970s there was a lesbian trucking team (that would be 18 wheeler!)
that operated as part of Red Clover Workers Brigade out of Santa Rosa.
By the late 1970's Gay men from everywhere came to the Russian River to play
and to live.
The devastating AIDS epidemic changed the way we think about and experience
community, forever. We learned to care for each other in ways that have made
us stronger and more connected.
The International Intersex Movement started right here in Sonoma County.
This first year, The North Bay LGBTQI Timeline highlights the transformative years of 1970 to 1990. This collection of images and descriptive narratives will amplify your experience of PRIDE!
DO YOU HAVE PICTURES OR STORIES YOU WOULD LIKE TO SHARE?  LET US KNOW! EMAIL US!
travel information
We've tried to make planing your visit to Sonoma County Pride easy. Here is some local hotel, travel details you might find helpful.
venders & exhibitors
as of May 29, 2018
schedule
Our 2018 schedule of events is still in development and subject to change
Pride Comedy Kick-Off

Starring TV Star Alec Mapa /

Laugh Cellar

LGBTQI Sonoma County History Exhibit Unveiling

Reception /

Downtown Santa Rosa

Discover Santa Rosa

Save $$ While Shopping at Downtown Santa Rosa Businesses /

Downtown Santa Rosa
12:00

LGBTQI Sonoma County History Exhibit

Downtown Santa Rosa

12:00

Sonoma County Pride Parade

Downtown Santa Rosa - Fourth Street

12:00

Sonoma County Pride Festival

Old Courthouse Square, Downtown Santa Rosa
Party At The River

R3 Guerneville, CA

Pride Sunday To Do List

Brunch. Matinee. Shop /

Save $$ While Shopping at Downtown Santa Rosa Businesses

OUTwatch

Wine Country's LGBTQI Film Festival /

Third Street Theater, Downtown Santa Rosa
Frequently Asked Questions
The Sonoma County Pride planning committee is working hard to finalize details for this year's Pride events. Once we have finalized the details we will publish FAQs and answers in this location. Thank you for your patience.
Are Dogs Allowed? – dogs are allowed so long as they are on a leash and well behaved. Owners are responsible for cleaning up after them. Please take into consideration that we expect a very large crowd and there will be music and controlled chaos.. Some animals might be stressed.