June 4 - Wigs & Waffle Drag Bunch @ Graton Resort & Casino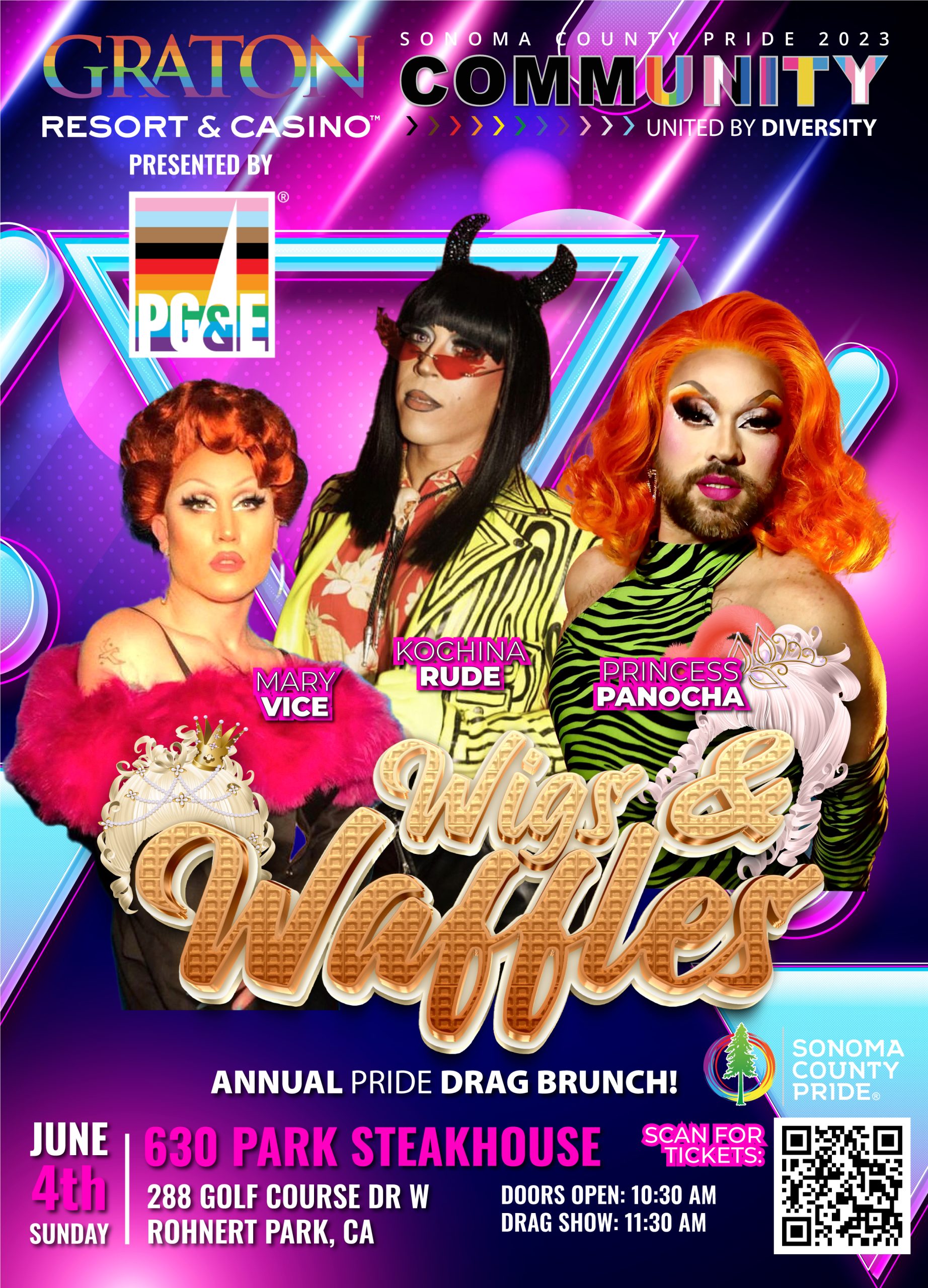 Graton Resort & Casino's Sonoma County Pride's 2nd Annual "Wigs and Waffles" Pride Brunch presented by PG&E – join us June 4, at 630 Park Steakhouse for over-the-top and most fabulous Pride Brunch with your host Sonoma County native Mrs. Princess Panocha with Mary Vice and Kochina Rude for a syrupy dazzling Drag Performance at Wigs & Waffles!
Doors Open: 10:30 am
Drag Show: 11:30 am
Due to the nature of the venue, you may have to share a table with others.  Tables on the outer edge of the venue seat up to 6 per table.