June 5 - Wigs & Waffle Drag Bunch @ Graton Resort & Casino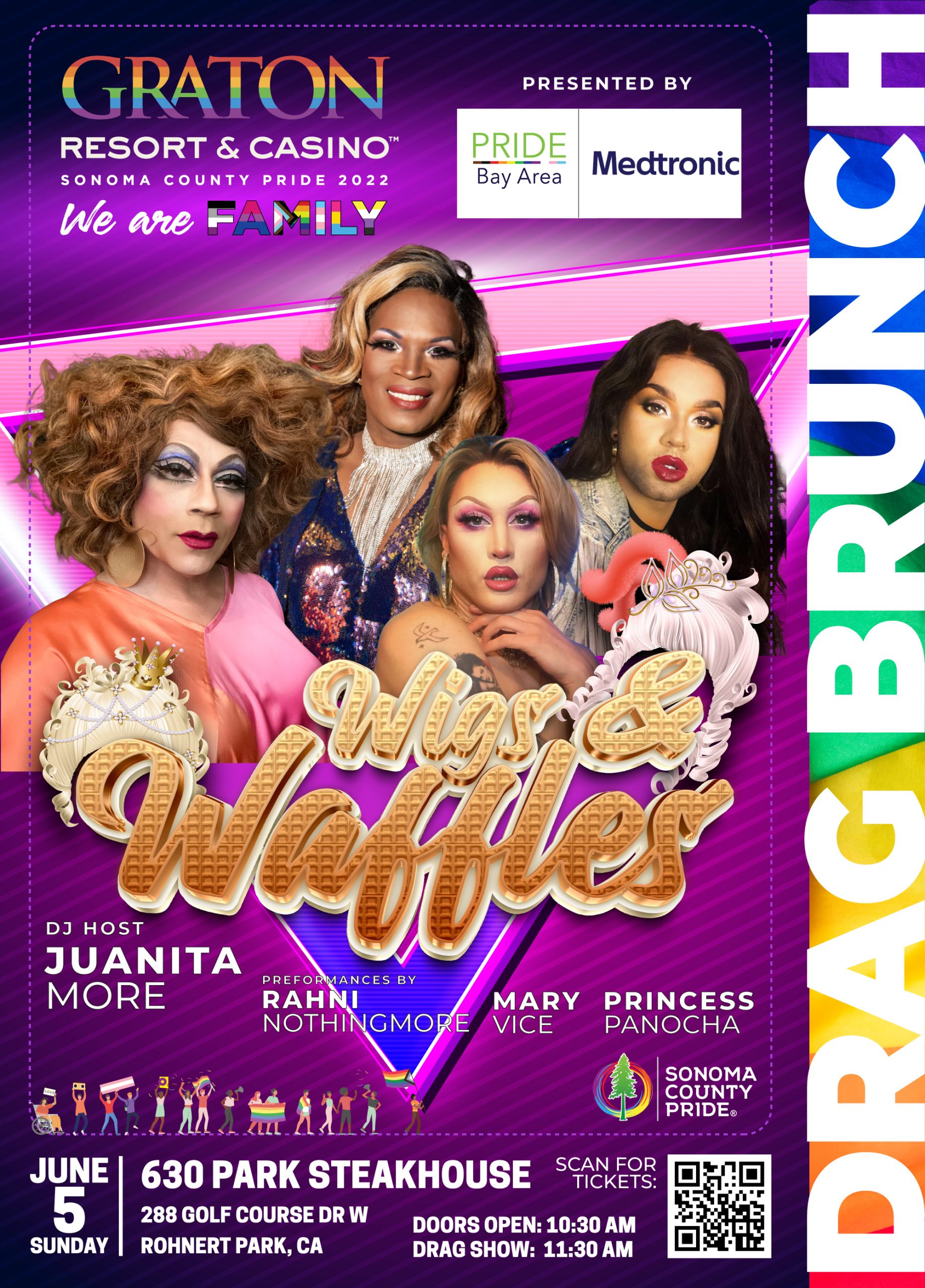 Graton Resort & Casino's Sonoma County Pride's "Wigs and Waffles" presented by Medtronic – join us June 5, at 630 Park Steakhouse for Mrs. Juanita MORE! For almost three decades, the laudable hostess has blitzed San Francisco with high glamour, drag irreverence, and danceable beats that has illuminated San Francisco! Sonoma County Pride would like to welcome our brunch host & DJ Juanita MORE! We also welcome Juanita's drag daughters, Rahni Nothingmore, Mary Vice, and Sonoma County native Mrs. Princess Panocha for a syrupy dazzling Drag Performance at Wigs & Waffles!
Doors Open: 10:30am
Drag Show: 11:30am
Due to the nature of the venue, you may have to share a table with others.  Tables on the outer edge of the venue seat up to 6 per table.