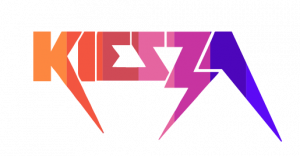 Kiesza - Hideaway (Official Video)
Kiesza stormed onto the scene in 2014 with her impassioned hit "Hideaway", which has since accrued over a billion streams; the accompanying one-shot video has been featured on several best-of-decade lists. Her debut studio album Sound Of A Woman saw her top charts globally and moved over a million units. Top-tier musicians soon rushed to work with her, and the rising Canadian talent soon counted herself as a feature on releases from the likes of Skrillex, Diplo, Duran Duran, and Joey Bada$$, to name a few. The Canadian multi-hyphenate also has a foot in the fashion world, serving as the face of campaigns for top brands like Fendi and Maison Birks. After a life-changing car crash put her on a two-year hiatus, Kiesza returned as an independent artist, releasing music through her own label Zebra Spirit Tribe starting with her critically acclaimed sophomore album CRAVE, Pitchfork.

House music songwriter and vocalist Crystal Waters has the odd distinction of making a comeback with the release of her second album. After she topped the Billboard singles charts in 1991 with a dance hit called "Gypsy Woman (She's Homeless)," her ensuing debut album failed to impress critics. She has consequently filed away under "one-hit wonder." Nonetheless, a few years of hard work and careful repackaging saw Waters back in the market, garnering praise and sales with her second album, Storyteller, and another slew of dance hits. This time, critics declared that the quality of her work didn't surprise them–they had always known she had something special to offer house music: an uncompromising house beat that also managed to carry substantial intelligence.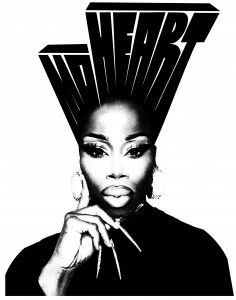 From Kansas City, Mo Heart, formerly known as Monique Heart, became a legendary fan favorite on RuPaul's Drag Race as a runner-up on All Stars and the franchises' biggest competition yet: UK v The World. Since the show, Mo has conquered television and music – hosting Amazon Music's flagship show The Walk In which visits the closets of music icons like Lil Nas X, Maren Morris, Charli XCX, and more, to discuss how fashion influences their music and vice versa; It was nominated for 3 Webb's this year. She launched her own line of hydrating face masks with Mo Beauty which, when applied, re-create some of her most iconic drag looks, and will star in multiple Paramount+ projects this year!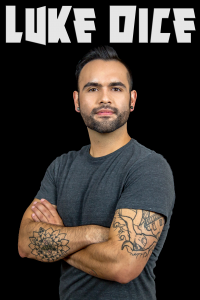 Luke Dice, originally from the plains of the Texas Panhandle, started djing while living in Seattle in 2007. Luke then moved to Las Vegas where he held 2 residences at both Share Nightclub and Charlie's Las Vegas. He has performed in nightclubs throughout Las Vegas and the West Coast. Luke Dice moved to Orlando, FL in 2016 where he was the special guest DJ out at the Sawmill Campground. He was also a guest DJ for the monthly NeiBEARhood Takeovers in Tampa at the Body Shop Tampa and Southern Nights Tampa. Luke Dice would also play his amazing Tribal and Big Room House beats at Eve Nightclub Orlando for Royal-Tea Sundays Presented by Chris Pittman. He also made his debut at Tier Nightclub Orlando with MEGA Wednesdays. His style spans across the whole genre of house music. Luke Dice will serve deep bass and melodic vocals with banging drums to clubgoers all night long. His ability to mix classic house songs with new flavors of dance music is unparalleled. Luke Dice moved back to Las Vegas in 2017, where he returned as a resident DJ at Charlie's Las Vegas. He was a resident DJ at the brand new LGBT nightlife hotspot, Iconic Nightclub. In 2019 he made his rounds at DJ PRIDE Festivals at Phoenix, San Diego, and Las Vegas PRIDE.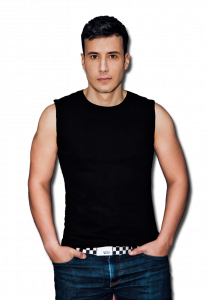 As one of the most respected DJs in the industry, DJ/Producer Joe Gauthreaux (pronounced "GO TROW") has a resume of 3 Billboard Top 5 dance singles, original self-penned tracks, and official remixes of Madonna, Diana Ross, to name a few. He's made club appearances and performed at major events across the globe that span the last 20 years – with the list growing each year.