1 event,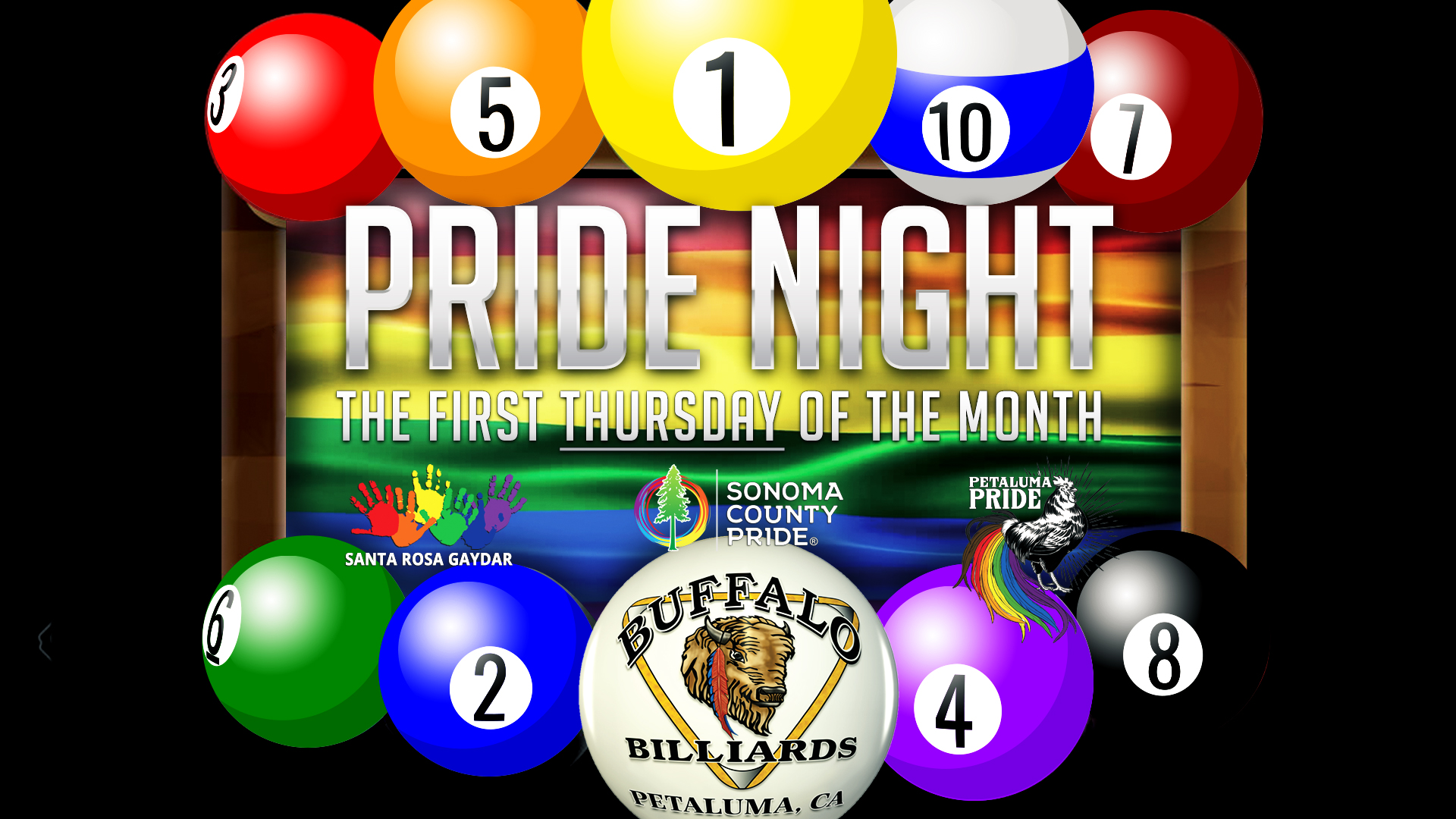 Come out to Buffalo Billiards on the first Thursday 6:30 - 8:30 pm of each month for Pride Night - including special Pride Happy Hour menu! Catch up with old friends Make new connections with your LGBTQI+ Community and allies Wind down from your workweek Warm-up for the weekend Play music on the jukebox Shoot...
1 event,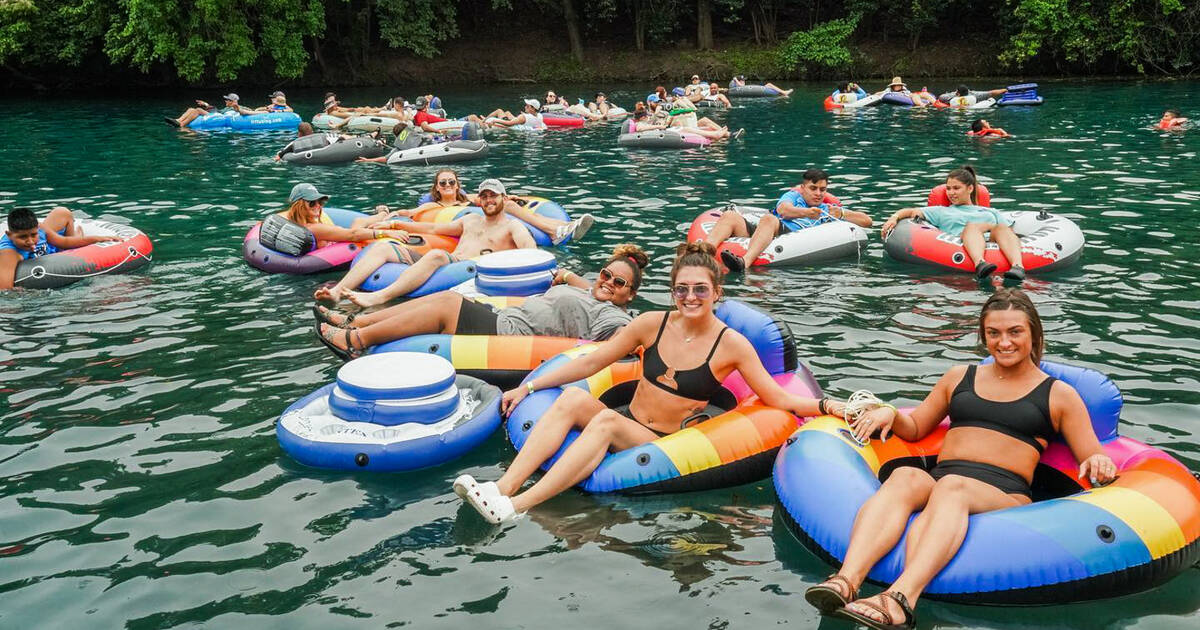 💦😎 LAZY RIVER TUBING DAY 😎💦 LAZY TUBING ON RUSSIAN RIVER....Summer is here and hotter than ever! Beat the heat by escaping to your tube on the river for a few hours! There is no white water on this rafting event, just a fun day cruising down the river on with Super-Soakers, music, and good...
1 event,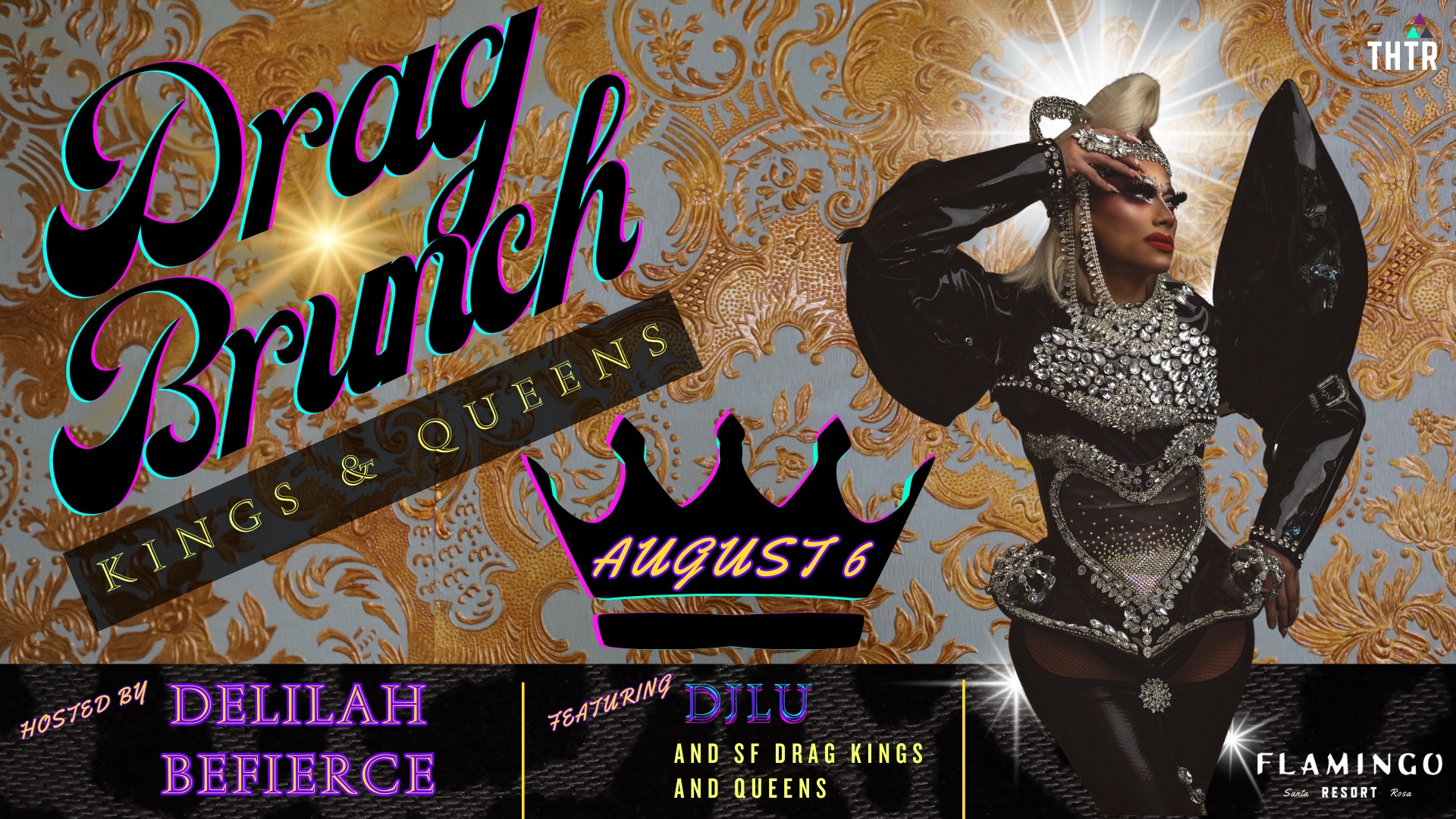 2 QUEENS & 2 KINGS You do not want to miss our next DRAG BRUNCH AT THE FLAMINGO RESORT! A brand new show, a delicious three course meal, a mimosa and a NEW LOW PRICE! Get your seats now.
1 event,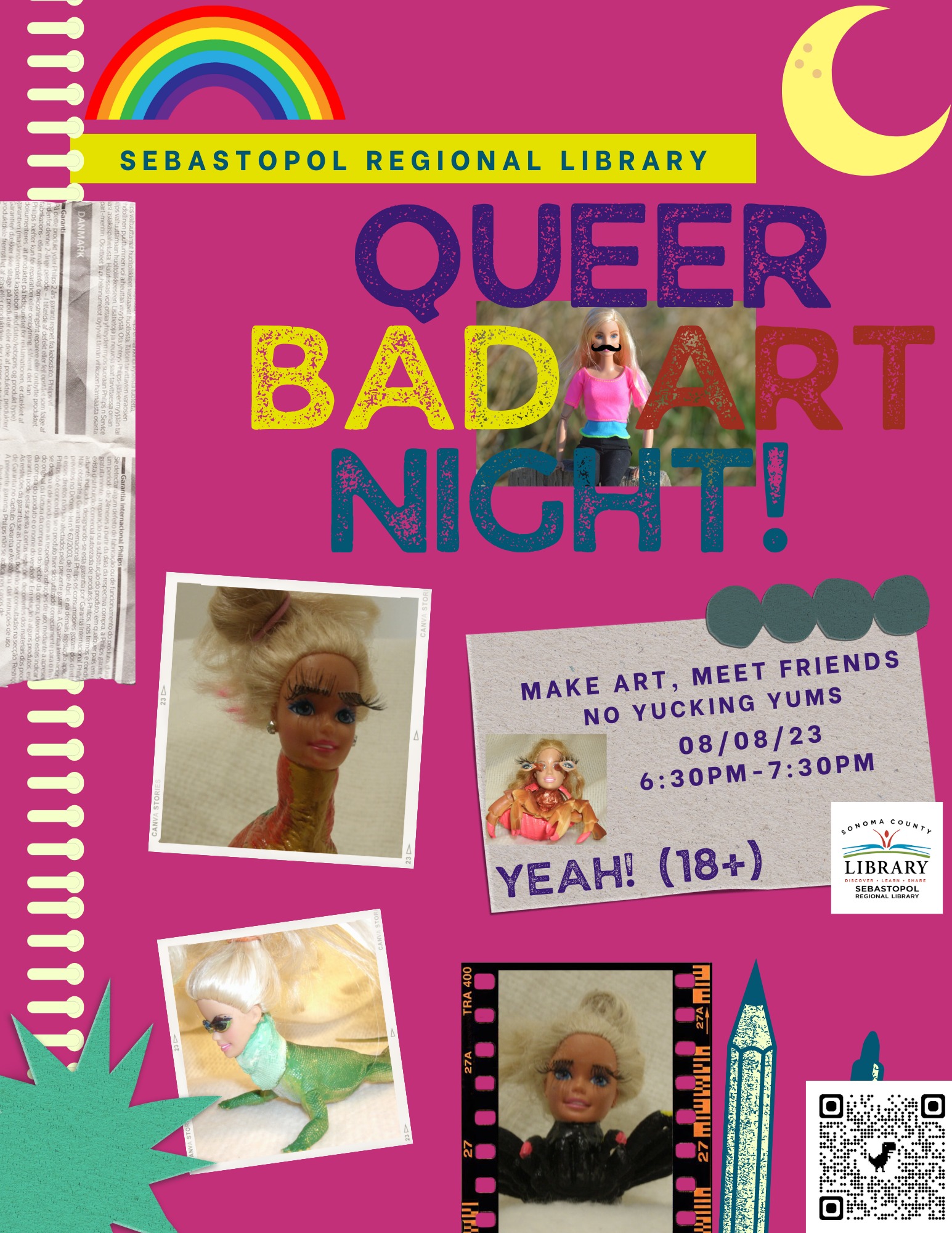 Come make bad art with the community! All are invited including allies. Art supplies will be available. At the end of the event, we can go around and share our art, if we want.
1 event,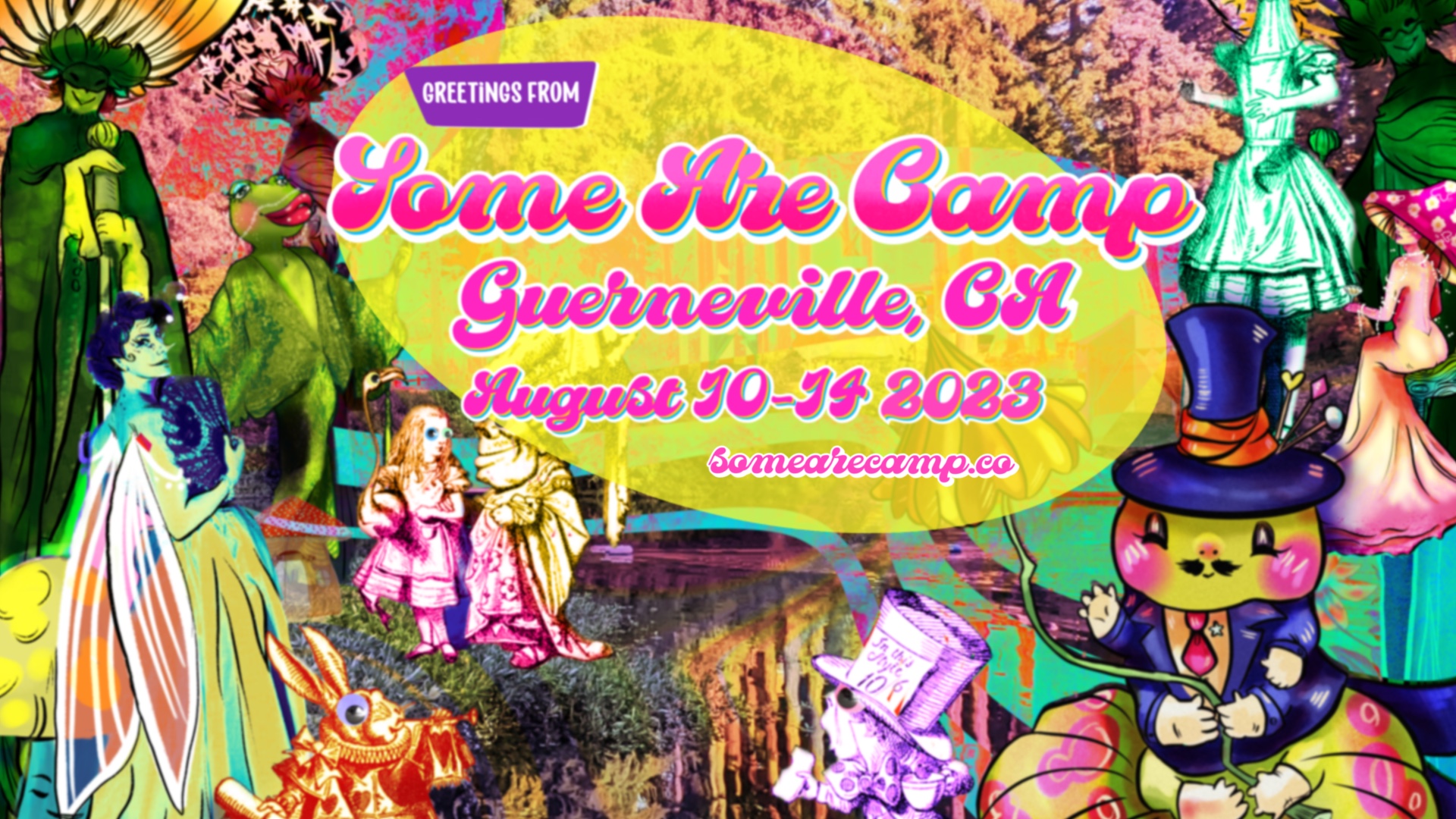 AUGUST 10-14. Thursday to Monday. Get ready for SOME ARE CAMP. You are the heart of the party. If you didn't think it could get better, it could. Think games. Think arts and crafts. (bring something to tie dye).Think swimming. Think sunning. Think dancing. Think showing off. Think taking it all in. Think indulging. Think...
2 events,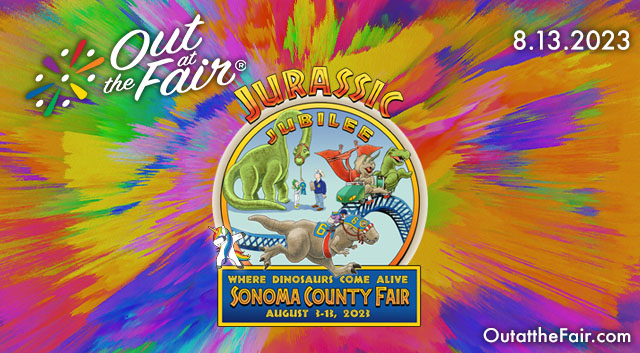 We are excited to announce Out at the Fair® - Sonoma County Fair is back on Sunday, August 13, 2023. OATF® is the official LGBTQ+ festival of the Fair industry filled with a full day of Family-Friendly entertainment. #OATF #OutattheFair #SonomaCountyFair Stop by the OATF® booth for a free rainbow flag, free stickers, free candy,...
1 event,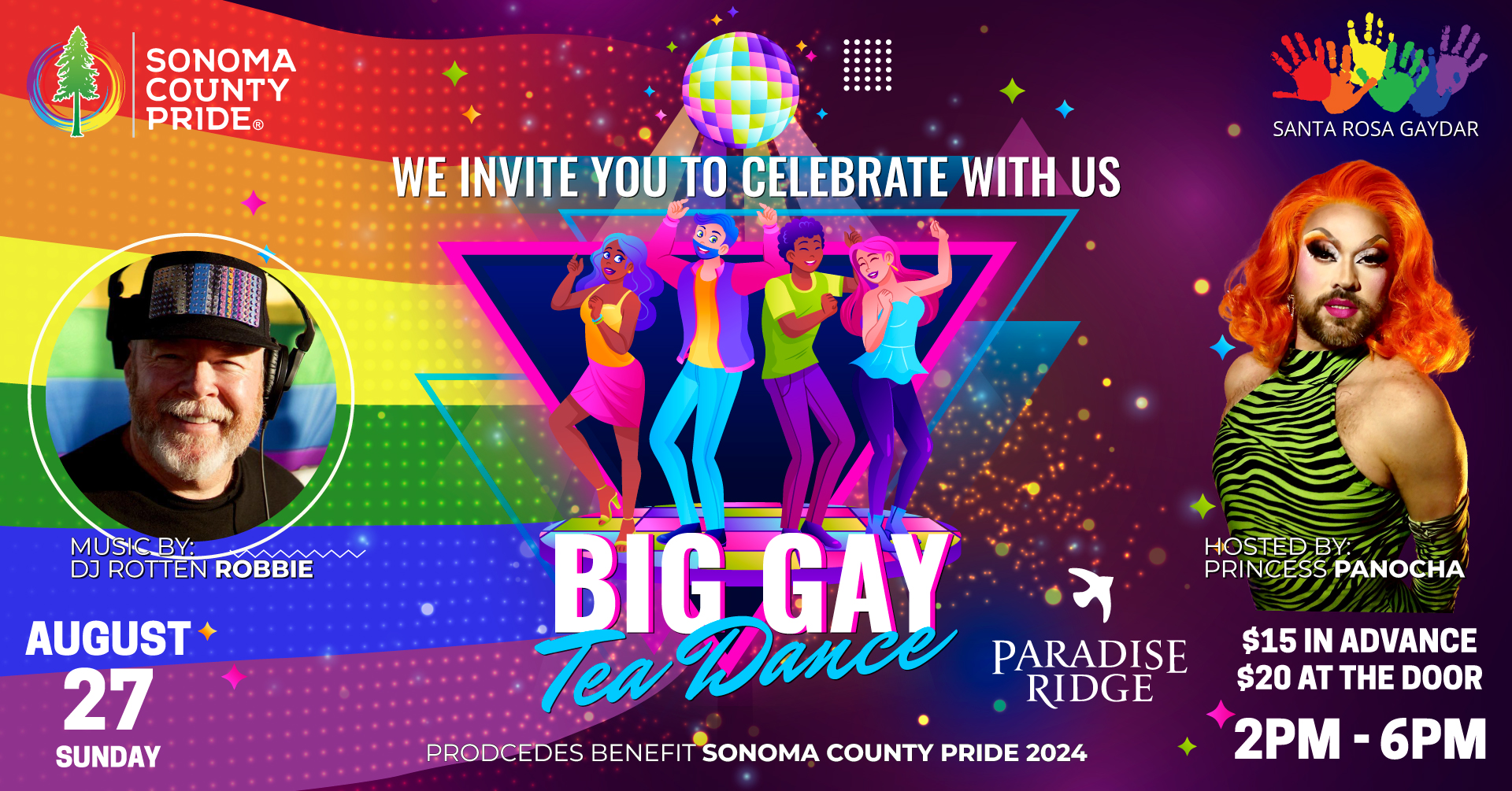 Santa Rosa GayDar Presents: A Big Gay Tea Dance @ Paradise Ridge Winery Whether you identify as LGBTQ+ or simply love to support and party with this vibrant community, this event is for everyone! Join us at the stunning Paradise Ridge Winery for an unforgettable afternoon of fabulousness at our 2nd Big Gay Tea Dance!...