Santa Rosa GayDar Presents: Wine & Friends at Sunce Winery
May 19 @ 1:00 pm

-

5:00 pm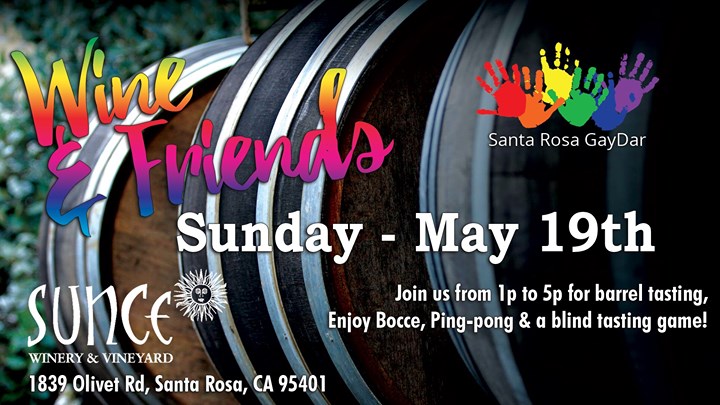 Wine & Friends at Sunce Winery and Vineyard, come taste their award winning wines, stroll the estate Pinot Noir vineyard, or just hang out on the deck for a game of bocce ball!
Sunce, meaning "sun" in Croatian, is located on Olivet Road west of Santa Rosa in Sonoma County. Where olive trees once dominated the landscape, old headpruned vines now quietly assert their beauty. Nestled in this serene environment, Sunce Winery provides a tranquil, romantic, yet down-to-earth atmosphere.
Join us for an afternoon of private barrel tasting, a game of bocce, a round of ping-pong or test your taste buds with a blind tasting game.