2018 sponsorship opportunities
The 2018 Sonoma County PRIDE Celebration Weekend is admission-free and open to all in the community. To make this possible we need the support of volunteers, donations and your generous sponsorship.
Your tax deductible support will help to make this year's PRIDE Celebration a success as well as to provide seed money for next year's PRIDE events.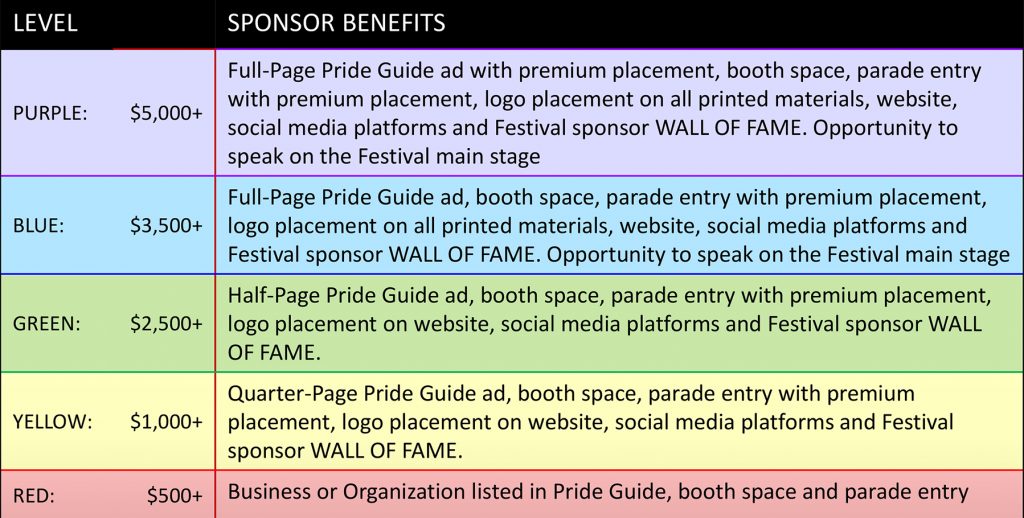 Naming Rights (Pride Festival and/or Parade Presented By Your Business)
and Festival Stage branding rights available
ready to become a sponsor?
not ready but need more information?
please complete this form